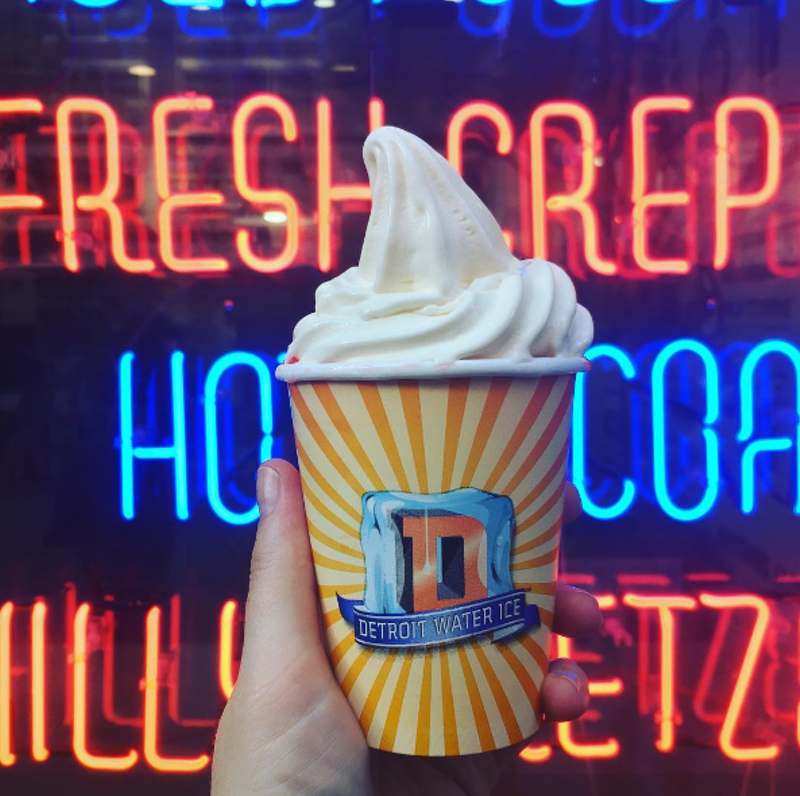 While some call it "soft-serve" and others call it frozen custard," there's no denying that it's god damn delicious. It's so delicious that the lovely people at
Buzzfeed
posted a list of the best soft-serve in every state. Can you guess who got the top prize in Michigan?
It's none other than the Detroit Water Ice Factory that sits right on Woodward Ave. in downtown Detroit.
Buzzfeed notes that the "Motown Mash" soft-serve is what keeps people coming back to Detroit Water Ice Factory. The Motown Mash consists of chocolate, vanilla, cookies, nuts, and the secret ingredient of Kahlua.
While we appreciate Buzzfeed's efforts and we love Detroit Water Ice Factory, we have
our own list of frozen custard
in metro Detroit that we love, too. Make sure you check it out.