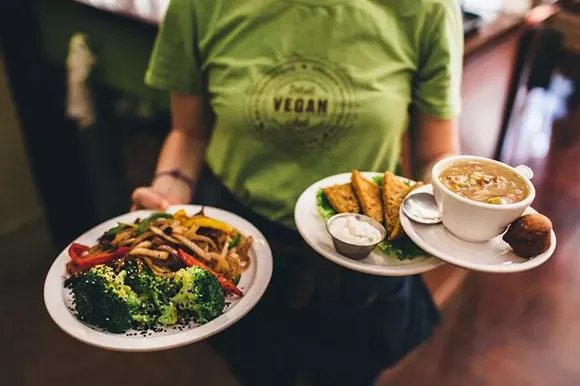 Non-meat eaters can rejoice. Detroit Vegan Soul is opening a second restaurant location in the city's Grandmont Rosedale neighborhood in northwest Detroit.
The owners say the new outpost is supposed to open in December 2016, two years before they originally planned the expansion. Co-owner Kirsten Ussery-Boyd says the accelerated push to grow can be credited to the initial success of the first spot in West Village.
The all plant-based comfort food spot first opened its doors in 2013. Since then, it's received praise both locally and nationally for its unique take on serving up classic soul food dishes without the use of meat or lard. In recent months, the eatery has even scored visits from the likes of former President
Bill Clinton
and Wu-Tang Clan rapper
RZA
(both vegans).
No word yet on the address or exact opening date, but we'll make sure to keep you posted as soon as more information is available. In the meantime, you can visit the West Village location at 8029 Agnes St. 11 a.m.-9 p.m. Tuesday-Saturday and 11 a.m.-3 p.m. Sundays.