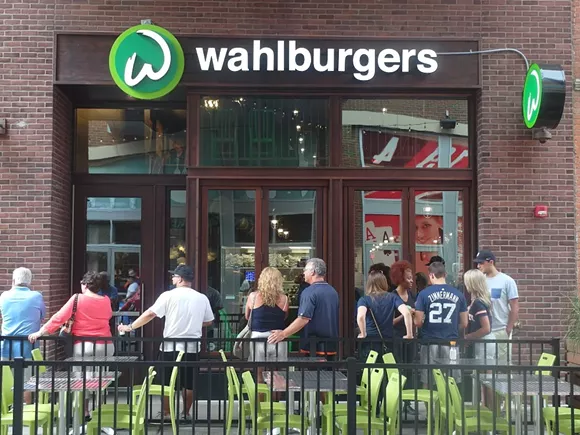 Depending on who you ask, it's either an abomination in our city's dining scene or the
combo we didn't even know we needed
: downtown is expected welcome the world's first IHOP/Applebee's combination restaurant next year.
Behind the behemoth in casual chain dining is Livonia-based TEAM Schostak Family Restaurants, which says the development is in line with its "strategic growth plan." (They also opened the city's first Applebee's in 2015.)
You see, TEAM Schostak operates a number of other chains, including 25 Olga's Kitchen locations, five MOD Pizza spots, and four Del Tacos — and is planning expansions of all those brands.
We can't say we're surprised by any of this.
While casual sit-down dining has been in a
slump
elsewhere in the country, with consumers wary of shelling out money at restaurants, Detroit has been seeing a bit of a boom in that category.
This year alone saw the openings of Calexico, Wahlburgers, the fast-casual Panera Bread, 2941 Street Food, and Granite City Brewery. In the works still, the upcoming Shake Shack, a Mexican "inspired" spot called Bakersfield, and now this IHOP/Applebee's combo.
Part of the trend driving this slew of new spots has to do with the general enthusiasm of downtown and Midtown's revival, as well as anticipation of the new Little Caesar's Arena, new housing coming to Brush Park, and the M1 rail line (though major fashion retailers have yet to catch on to the hype).
See also:
Why major fashion retailers like Zara still won't touch downtown Detroit
It would also appear to us that Detroit makes for a decent testing ground, especially for smaller to mid-sized chain restaurants wanting to branch out in new markets. While suburban environs and other sprawling cities across the country are already awash in strip mall Olive Gardens, Chili's, and Chipotles, Detroit is relative uncharted territory.
It's also appealing to developers, considering the hundreds of new office workers that continue to take up space at Quicken Loans, GM, etc.
Such chain infiltration does, however, chip away at the entrepreneurial spirit of the city's dining scene. So while the prospect of getting never-ending-pancakes alongside the build-your-own apps sampler might be appetizing to the average downtown pencil pusher, we have to ask what is it doing for the dozens of more interesting, independent eateries popping up?