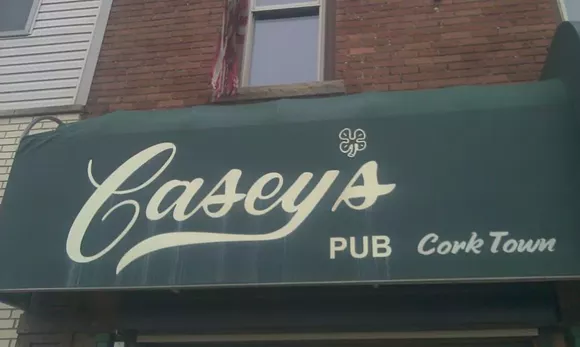 The end is looming for longtime Corktown dive bar Casey's Pub.
Come Nov. 1, an as-of-yet-named spot that specializes in "Cali-style" street tacos, Mexican beers, and fresh juice margaritas will take its place, says Matthew Buskard, partner of Bobcat Bonnie's next door.
Buskard tells us he entered into a management contract with Casey's operator Andrea Relkin to take over the place. Closing day for Casey's is Oct. 16.
"It's going to stay a dive bar but we are going to clean it up a little and do some light decor changes," Buskard says. The aim, keep it a dive bar just with killer tacos.
Casey's was among many old-school sports bars in Corktown that struggled to stay afloat after the closing of Tigers Stadium. The bar closed its doors temporarily at the beginning of 2015 and reopened a few weeks later.
As for Buskard, this is not his first foray into tacos.
Prior to opening Bobcat Bonnie's (formerly O'Blivions) and managing at Gold Cash Gold, he was the general manager at the Winchester gastro pub in Grand Rapids, which owns Donkey Taqueria and a taco truck that specialized in Korean inspired tacos, burritos, and rice bowls.
Casey's is at 1830 Michigan Ave.
See also: Corktown's beloved Casey's Pub returns with updates

See also: Bobcat Bonnie's is Corktown's new neighborhood joint