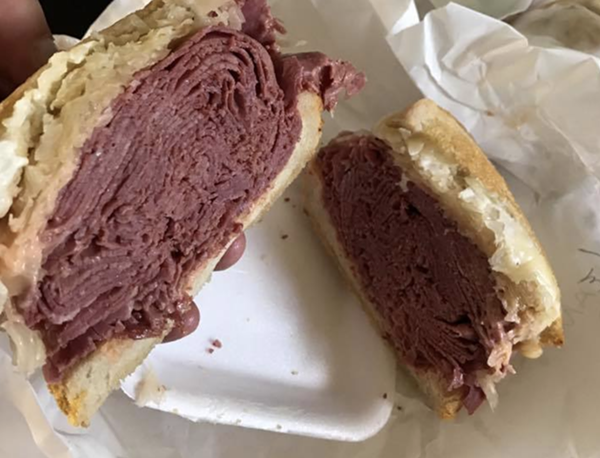 A new Bread Basket Deli is expected to open within the next several weeks on East Jefferson Avenue in the East Riverfront neighborhood.
It's the eleventh store in owner Al Winkler's Detroit-area corned beef empire – which he started in 1967 – and will operate as a franchise run by Eizen Shania and Brandon Nofar, who owns the nearby Baymont Inn.
When asked why he thinks the location will be a success, Winkler says there's little in the way of quality deli fare east of downtown.
"There's nothing like [East Jefferson]. There are no delis out that way – nothing. People drive down East Jefferson to go to work downtown, and there's no delis there. It's a hell of a corridor," Winkler says, adding that he expects business at the 70-seat restaurant to be around 75 percent carryout.
Expect a menu similar to other Bread Basket and Al's Famous Delis, which specialize in and revolve around corned beef. The sandwiches come stacked high with nine ounces of the meat, of which Winkler's shops roll through over 20,000 pounds weekly – the most of any one restaurant in the nation.
Winkler says the Jewish deli business changed in two significant ways over the decades. There are far fewer delis than there used to be, yet demand for brisket – and therefore its cost – is way up. Winkler attributes that to Southern barbecue spots using much more, thus elevating the cut's status.
The new restaurant is 3242 E. Jefferson Ave.