Metro Times Auto Section Powered by All Dealer Inventory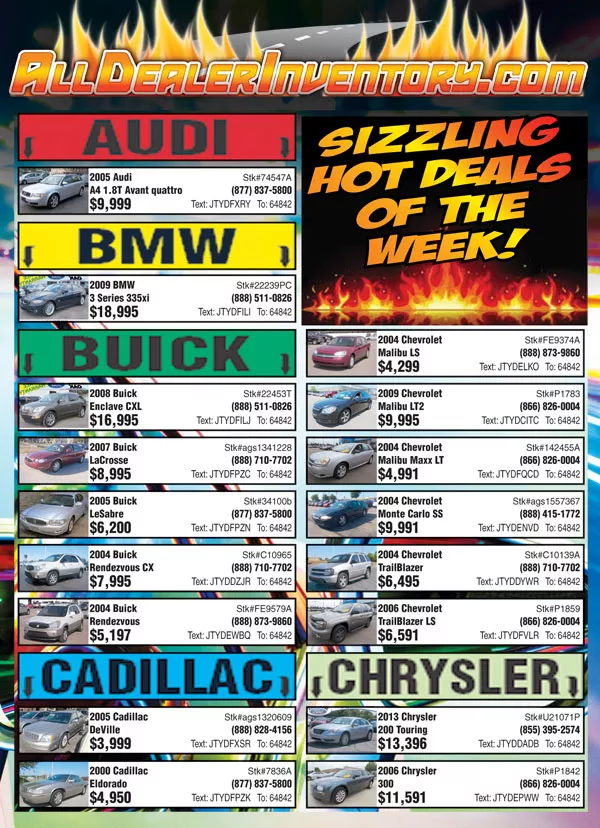 Metro Times Classifieds: Advertise today!
Tap into our Classified Audience - 655,000 print readers ... 4 million pageviews ...       sold out events ...
468,331 currently own their own home
196,869 are renters and open to new rental opportunities
247,610 are interested in Health & Wellness and have used a Gym or Health Club at least once per month in the last 12 months
86,665 are actively seeking a new career
40% of our readers make between $51K-$100K
16% make more than $100,000
Each week, Metro Times publishes metro Detroit's most amazing classifieds. Our advertising is as well-read as the stories and provides an ideal environment for local advertisers in a wide variety of categories including real estate, rentals, employment, health studies, automotive, mind body & spirit and more.  
For more information or to advertise: call 313-202-8075 or email us at [email protected].