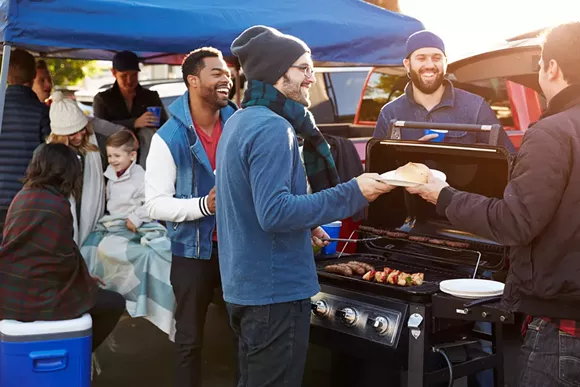 And just like that, the Western Michigan Bronco's have become the breakout stars of this year's college football season.
The Broncos are still undefeated and have secured a spot to play in the MAC championships at Ford Field against Ohio University. While this information is only important to football fans and WMU alumni, it is also an opportunity to pretend that you're in college again and tailgate you little heart out.
Sure, you could tailgate at any Detroit Lions game, but there is something different about tailgating for a college football team — especially one that is undefeated and from Michigan.
Tickets for the game are on sale now and can be found
here
. Tickets are $15 and the game starts at 7 p.m., but we know you're gonna get there a little early for the keg stands and jello shots.