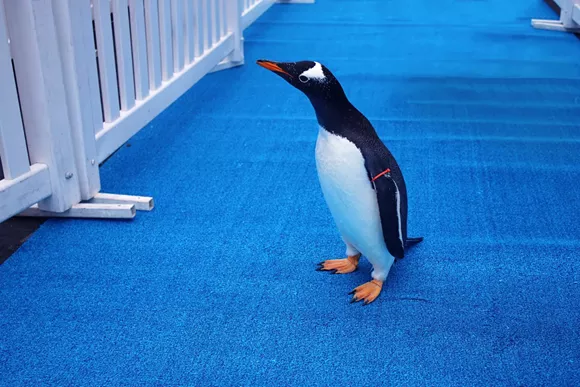 After a blue carpet premiere last week (see video below), the
Detroit Zoo's
new penguin habitat opened its doors to a few fortunate visitors.
The lucky few caught a glimpse of the massive penguin palace. At a whopping 33,000 square feet, the Detroit Zoo's penguin aquarium is the largest penguin facility in the world.
The penguins' new playground features a large iceberg, a 326,000-gallon tank and a constantly changing climate. Penguin-lovers can view the flightless birds as they frolic in the water through an underwater gallery and tunnels.
Formerly known as the Penguinarium, the new penguin habitat is now known as the Polk Penguin Conservation Center. The new penguin home will open to the public on Tuesday, April 18. Entry to the exhibit is included with zoo admission. Since penguins are so popular, however, timed-entry passes for the exhibit will be given on a first-come, first-serve basis.