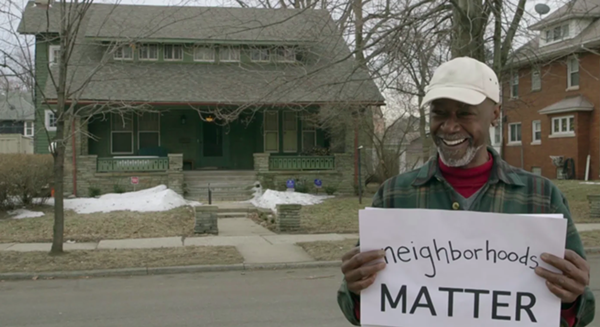 Detroit neighborhoods have seen some rough times over the years, but that doesn't mean that there isn't hope for the future.
That's what Vacant Not Blighted hopes to educate people about, anyway. The event hosted by The Michigan Historic Preservation Network and Detroit Land Bank Authority is a guided tour through some of Detroit's neighborhoods that (for now) are partially vacant.
Vacant Not Blighted: Revitalizing Detroit from MHPN on Vimeo.
Taking place on Saturday, August 18, the walking tour will take visitors through Riverbend and Jefferson Chalmers area of Detroit's lower east side. Curated as a historical and storytelling event, visitors will learn about the history of the neighborhoods, who once lived there, and engage with people that are still keeping the spirit of the community alive.
In a statement shared with
The Associated Press
, Michigan Historic Preservation Network executive director Nancy Finegood says "learning about a building's past inspires people to see these empty houses as potential future homes, rather than another future demolition."
The three guided tours have already reached capacity, but you can register for the free resource fair
here
.
Vacant not Blighted walking tours will begin on Saturday, Aug. 18 at POST; 14500 Kercheval Ave., Detroit; www.mhpn.com; Free.