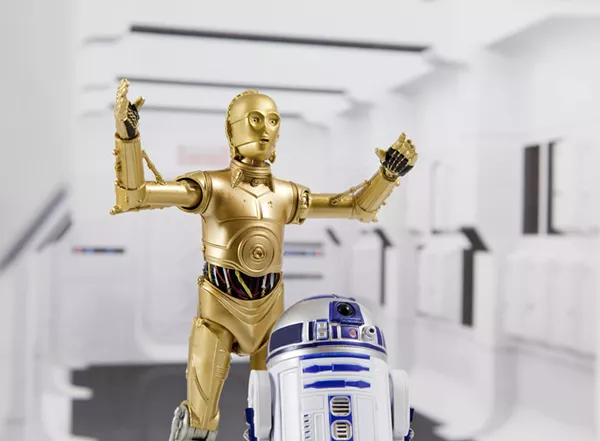 Judge me by my size, do you?

Well, when it comes to the big screen, size matters.

Emagine Novi will unveil Emagine's Super Emax —the largest movie screen in Michigan on Friday, Dec. 15. Following a official ribbon cutting at 9 a.m., the theater will show the highly anticipated Star Wars: The Last Jedi as the screen's maiden voyage.
Measuring at 92 feet wide by over 48 feet tall, the Super EMAX is rivaled only by Hollywood's TCL Chinese Theatre IMAX and was made by combining two pre-existing screening auditoriums. To match its size, the theater's sound, picture quality, and comfort were all upgraded. Three hundred luxury recliners and a front row full of "cuddle chairs" were added to the EMAX along with some super impressive digital and audio enhancements.

In addition to the Super EMAX, the theater's $5 million renovation includes an additional 1,400 power reclining chairs with computer-modeled sight lines for ideal views and seven-foot spacing between aisles, an expanded sit-down bar, and an aesthetic overall from bathrooms, decor, and concessions menu.

For more about the theatre, ceremony, showtimes, and ticket info click here.