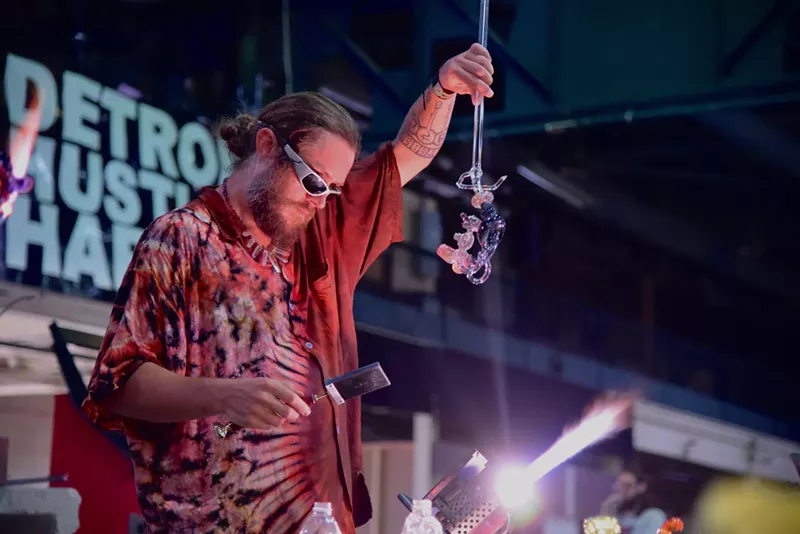 The Michigan Glass Project's ninth annual glassblowing and live arts festival will return to Detroit June 9-11.
The charitable festival will take over the Russell Industrial Center with three days of live mural painting, glassblowing, food trucks, and a cash bar. An outdoor stage boasts 90 DJs and live acts including TAUK, Will Sessions, and Bruiser Brigade. The family-friendly event also includes interactive kids' areas.
Nearly 100 glassblowing artists from Detroit, New York, Los Angeles, and beyond will work on-site throughout the weekend to make pieces for a silent auction that ends on Sunday, June 11. Donated paintings, photographs, and prints made by live painters will also be auctioned off.
Proceeds from the festival and auction will benefit Art Road Nonprofit, an organization that hosts art classes, museum field trips, summer art camps, and other programming at Detroit Public Schools. The Michigan Glass Project has raised nearly $500,000 for Art Road across five years.
"At no other event will you find hundreds of artists working in unison, all with a mission to donate as much of their artwork as possible over three days," Michigan Glass Project executive director Allison Key said in a statement. "There is beauty in the ease with which individuals can contribute to the mission on a grassroots level by donating art, buying art, simply showing up to see music, or watching glassblowing. The huge donation check we write to Art Road each year is a testament to what a united force of people can do when they pool their talents and resources."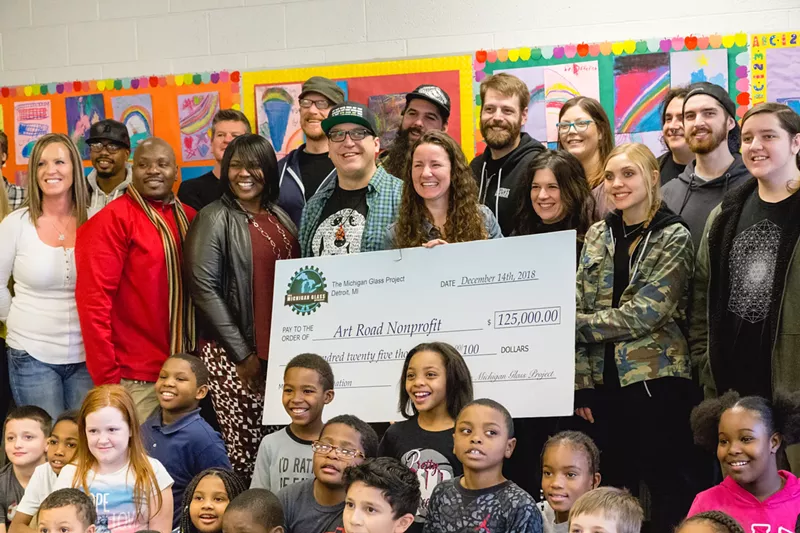 The festival opens with the premiere of the Michigan Glass Project's "Art That Gives Back" documentary at the Detroit Film Theater inside the Detroit Institute of Arts. The film follows the group of stoners and glass pipe makers who lead the Michigan Glass Project and their work with Art Road Nonprofit.
The Michigan Glass Project's annual festival has been held at the Russell Industrial Center since 2012. The last in-person installment was in 2019 and in 2021 the festival went virtual before taking a hiatus in 2022.
For more information, see themichiganglassproject.com.
Subscribe to Metro Times newsletters.

Follow us: Google News | NewsBreak | Reddit | Instagram | Facebook | Twitter