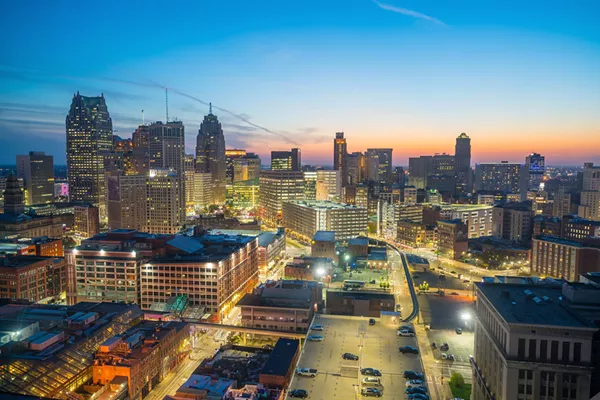 Guys, we made it onto a top 10 list that doesn't involve
potholes
or
bed bugs
. Finally!
In a story posted yesterday,
Forbes
named Detroit to a list of "coolest" travel destinations within the U.S., and they headed the whole thing off by saying the list is full of places you wouldn't otherwise give a second glance.
The New York Times
, like,
can't
stop
writing
about
us
.
We digress. Here's what they had to say about Detroit:
"Detroit's renaissance is a testament to the city's resilient, creative locals, who've revived the once moribund metropolis and set the stage for a compelling, quirky place to explore," says Marchant. "There's a palpable authenticity to Detroit." The Heidelberg Project, a remarkable outdoor art space, has taken over vacant lots and abandoned homes, creating beauty in an unexpected place. The historic architecture is also impressive, from the Michigan Central Station to the Inn on Ferry Street (worth a stay). Shinola Detroit has done its part to bring industry to the area and has expanded its offerings beyond watches and into an ambitious, and impressive, new hotel due to open soon. The food scene is blossoming too.
The list also includes Louisville, San Antonio, Savannah, Portland, Maine, Baltimore, Lancaster, Pa., Richmond, Va., Columbus, Ind., and Philadelphia.
To read the whole thing,
go here
.