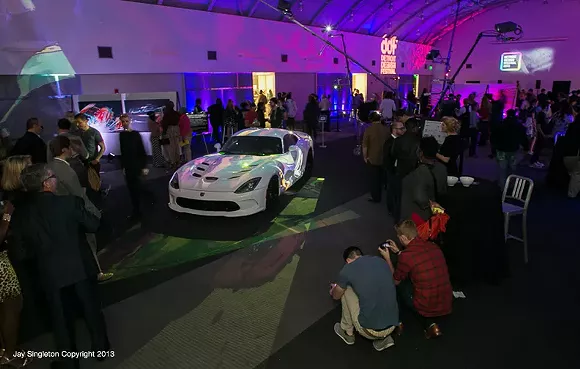 Detroit joins a total of 47 cities from 33 countries to get inducted into the Creative Cities Network, an initiative of the United Nations Educational, Scientific and Cultural Organization's (UNESCO), according to
a press release
.
The announcement came Friday, when UNESCO director-general Irina Bokova revealed the new designations. The cities added to the network were based on the Creative Cities Network's seven categories (Crafts and Folk Art, Design, Film, Gastronomy, Literature, Media Arts, and Music). Detroit earned the title of a "design" city — the first U.S. city to obtain such a designation. Other "design" cities inducted into the network this year include Singapore, Budapest, and Puebla, Mexico.
The push to obtain the title came from creative advocacy group the Detroit Creative Corridor Center, or DC3. "Detroit is the cradle of American industrial modernism and one of the few cities that has fundamentally changed the way the world works, lives and moves," says Richard L. Rogers, president of Detroit's College for Creative Studies, in a release from DC3. "Detroit designers continue to have a powerful impact on society today, and being a part of the UNESCO network will magnify their impact."
According to UNESCO's website, the Creative Cities Network was created in 2004 "to promote cooperation with and among cities that have identified creativity as a strategic factor for sustainable urban development." A total of 69 cities make up the network.
The release goes on to say that DC3 is planning a year of events to commemorate the designation. Previously, the group has hosted
the Detroit Design Festival
, which takes place in September.