The Detroit Institute of Arts is partnering with Art In The Park, an art fair that showcases a wide selection of paintings, sculptures, jewelry, photography, etc. from more than 400 artists from around the United States. The two organizations' interactive art workshop is from 11 a.m. to 8 p.m. on Friday, July 8, from 10 a.m. to 7 p.m. Saturday, July 9, and from 10 a.m. to 5 p.m. on Sunday, July 10 in downtown Plymouth.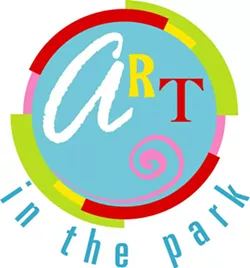 The annual event is in its 37th year. Attendees of the DIA Art Making Workshop will be invited to reflect back to their symbolism, create paper flowers, and create objects for painters.
Live entertainment, children's activities, and interactive displays will be featured throughout the weekend. Sausages will be made by Johnsonville on a 90-foot grill for attendees.
Violin students from Sharon Rothstein, M.D., M.P.H 's Farmington Hills violin will perform classical music and collect donations from the Children's Chamber Music Education Fund, a non-profit fund which gives young children the opportunity to enjoy playing some of the best chamber music ever composed at a high level in hopes of inspiring, nurturing, and educating them, according to organizers.
Shuttles will run continuously throughout the weekend at Madonna University and the Burroughs company, on the corner of Plymouth Road and Haggerty. The shuttle service is sponsored by St. John Providence.
For more information on Art In The Park, visit
www.artinthepark.com