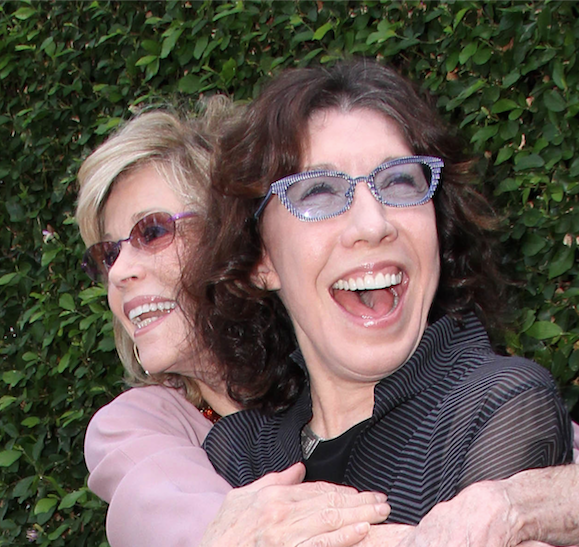 Eccentric divorcees and vibrator entrepreneurs on-screen, prolific feminists and legendary besties off-screen, Jane Fonda and Lily Tomlin's friendship is a goddamn fairytale.

The stars of beloved Netflix comedy Grace and Frankie announced that they would bring their conversational humor to the Detroit Fox Theatre on Oct. 30.
The duo's appearance at the Fox is a one-off event and is billed as a "moderated evening filled with wit, humor, and lots of good fun" during which Fonda and Tomlin will reflect on "life, politics, feminism, the planet, and the secrets of their long-lasting friendship."

Tomlin, a Detroit native, Cass Tech grad, and Wayne State alumn, first met activist and actress Fonda on the set of the 1980 workplace comedy Nine to Five.

"When you and I and Dolly made Nine to Five, we laughed so much; we found we had so much in common," Tomlin has said of Fonda. "Here she is, like Hollywood royalty. I'm like a tough kid from Detroit; she's a Southern kid from a poor town in Tennessee. And we found that we were so in sync as women."

Tickets ($84) go on sale starting at 10 a.m. on Friday, May 17, and can be purchased here.
Get our top picks for the best events in Detroit every Thursday morning. Sign up for our events newsletter.