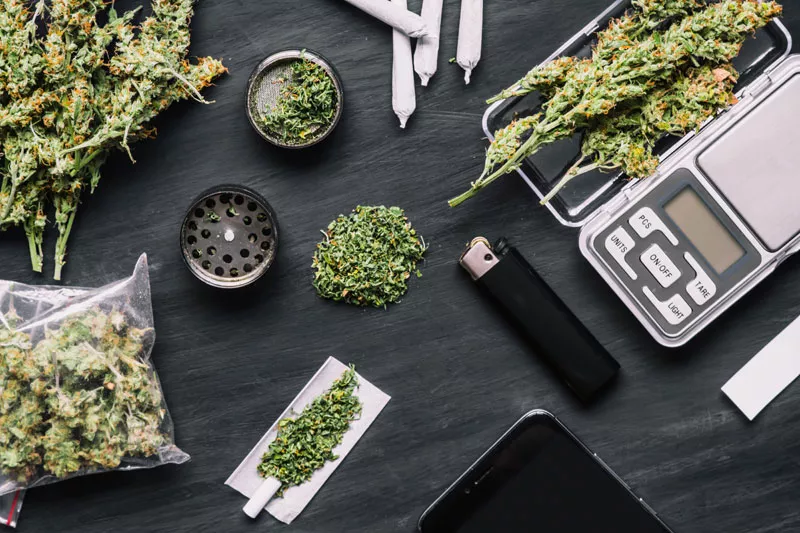 The state Board of Canvassers met Monday to certify the results of the Nov. 6 election. Recreational adult use of marijuana will be legal on Dec. 6.
Here's what is immediately legal and not regarding individual personal use under the new law:
• Adults 21 and over may possess or use marijuana in a private setting — not out on the streets. It's not immediately clear where you can get that marijuana if you don't grow your own.

• The allowed amount of dried marijuana flowers is 10 ounces per household. Any amount over 2.5 ounces has to be in a locked container.

• No more than 15 grams of concentrate can be part of your total amount.

• Adults may grow up to 12 plants per household inside their homes (rental properties are subject to landlord approval) or outside in a locked enclosure that is not easily visible from public areas.

• You can transfer up to 2.5 ounces or 15 grams of concentrate for free to another adult.

• Driving under the influence of marijuana is illegal, although no numbers have been set regarding THC blood content.

• The marijuana laws do not protect you from workplace rules regarding marijuana use, drug testing, or disciplinary actions.

• It is illegal for anyone under the age of 21 to possess or use marijuana, and for anyone to transfer marijuana to an underage person.

• There are currently no legal recreational marijuana sales outlets, and there probably won't be any for well over a year.

• Unlicensed individuals selling marijuana to anyone is illegal.
Stay on top of Detroit news and views. Sign up for our weekly issue newsletter delivered each Wednesday.