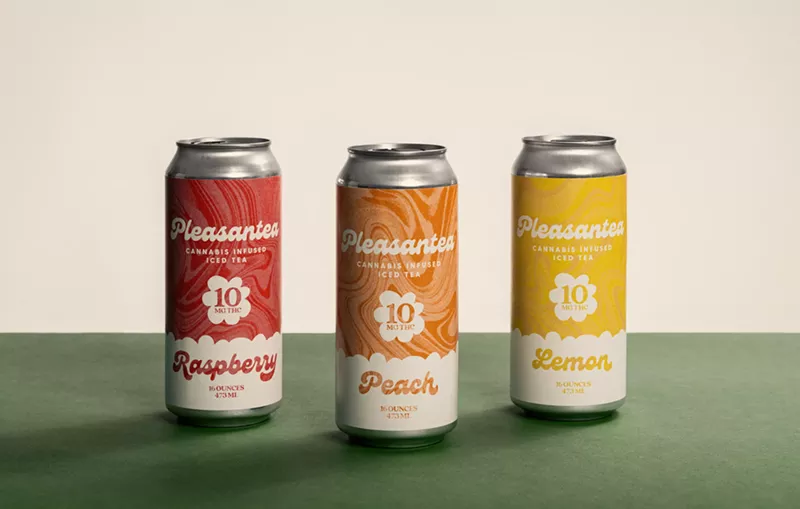 Emerald Canning Partners is hitting us with another cannabis-infused drink, this time in the form of iced tea.
The company's latest beverage Pleasantea will hit Michigan shelves on Friday, April 28. It comes in three flavors — raspberry, lemon, and peach — with 10mg of nano-emulsified THC per 16oz can, which sell for $5 each. The nano-emulsification process is supposed to allow the THC to hit quicker than traditional edibles without the weed aftertaste.
Pleasantea is the second release from Emerald Canning Partners, following the release of its Highly Casual THC-infused seltzer last November. The joint venture production facility is a partnership between Pleastrees and Andrew Blake of Blake's Hard Cider Co. operating out of the former Gibraltar Trade Center in Mount Clemens.
Pleasantea will be available at Pleanstrees locations and other dispensaries across Michigan. For more info, see emeraldcanningpartners.com/pleasanteas.
Coming soon: Metro Times Daily newsletter. We'll send you a handful of interesting Detroit stories every morning. Subscribe now to not miss a thing.

Follow us: Google News | NewsBreak | Reddit | Instagram | Facebook | Twitter