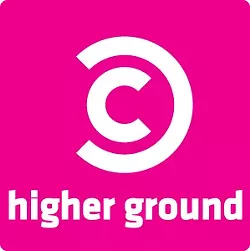 The Michigan Supreme Court dropped a bomb last Friday that still has a lot of medical marijuana patients, caregivers and people who run so-called dispensaries disoriented as to how to continue operating under the Michigan Medical Marihuana Act.
In the case State of Michigan vs. McQueen, the high court, in a 4-1 ruling, determined that patient-to-patient sales are not allowed under the act. Such sales were the foundation most dispensaries built their business model on.
The news was greeted with anger and a lot of questions throughout much of the marijuana activist community, although it seems that the most definitive statement was made by attorney Matt Abel, executive director of Michigan NORML, who told the press on Friday that regarding dispensaries, "This is the end of the road."
Activists spent the weekend poring over the ruling and posing different scenarios but, as of Monday, most were still dazed by the ruling. Some, however, still clung to the idea that, although selling marijuana has been determined by the court to be illegal except between a patient and his or her designated caregiver, the affirmative defense that the marijuana was for medical use is still in place. That may be true, but having a defense in hand seems a long way from the immunity from prosecution that many thought they had.
That big whoosh you hear is the air deflating out of an industry that was poised to take off the moment authorities allowed so-called dispensaries, or "pot shops," to function. This is the big decision that many people have been waiting for, and it will dampen prospects for many Michigan medical marijuana activists, patients and anyone expecting to be involved in a business that sells marijuana.
The ruling came from the case of a Mount Pleasant facility known as Compassionate Apothecary, LLC, which was cited for being a public nuisance and closed down. The decision also seems to contradict an appeals court ruling (State of Michigan vs. Green) from a couple of weeks ago ruling that a patient giving marijuana to another patient for free is protected under the Michigan Medical Marhuana Act (MMMA).
There had been some optimism in the medical marijuana community when the Supreme Court decided to hear the McQueen case. The Appeals Court had ruled against McQueen and his business partner, so the Supreme Court agreeing to hear the appeal fanned flames of hope that the high court might overturn that decision. Instead, it doused hopes that dispensaries will be allowed to function under current law. When the initial McQueen decision came down in 2011, it caused hundreds of dispensaries and compassion clubs across the state to shut their doors.
Since then, there has been some cautious reopening, but nobody is sure what may happen now. On Friday morning and early afternoon, most folks hadn't yet digested the ruling and its implications.
"We're trying to figure out what it means," says Jamie Lowell, director of the nonprofit 3rd Coast Compassion Center in Ypsilanti, where authorities have until now allowed operation. "I haven't had the opportunity to read it and get a legal opinion. We're kind of holding off and looking through this before we take any more steps here."
Lowell said 3rd Coast would delay opening on Friday until he could talk to his lawyer and get an opinion on what is legal. On Monday morning, he still wasn't sure and expected a Monday night forum with a group of activist lawyers to help figure out a strategy going forward.
Holice Wood, co-owner of Trans-Love Energies Compassion Collective near Eastern Market in Detroit didn't have a grasp on the repercussions of the ruling but expected to be staying open. Wood maintains that Trans-Love is a private club, not a dispensary.
"I'm going to circle the wagons and figure out what it means to us," Wood says. "I'll probably end up in a meeting tonight. … I think my model is still pretty much intact. Most places will become private clubs. The dispensary model in my opinion is not the model to go with. I think that my doors are going to stay open no matter what."
State Attorney General Bill Schuette, an opponent of medical marijuana, announced that he would let the 83 county prosecutors in Michigan know that they can shut down dispensaries
"This law is narrowly focused to help the seriously ill, not an open door to unrestricted retail marijuana sales," Schuette said in a statement. "Dispensaries will have to close their doors."
That seems to leave it up to county prosecutors whether to go after facilities in their jurisdictions. But it's not clear how much wiggle room they have. Counties such as Washtenaw and Wayne have taken a relatively benign stance on dispensaries while Oakland County has moved aggressively against them. Even if a county chose not to close down medical marijuana facilities, it's possible the state could move against them on its own.
Regardless, others in the medical marijuana movement are looking elsewhere to extend their cause. Activists are turning their efforts toward the state Legislature with the hope of passing a law to allow dispensaries.
At this point the MMMA is somewhat absurd, allowing patients to have medical marijuana but not allowing facilities where they can buy it easily and safely. Patients can grow it, but not all of them are able or willing to do this. It requires space in your house in order to grow — if you have a house.
Patients may also have designated caregivers who can grow for them. This requires patients to find someone to do this for them, and for the patient and caregiver to maintain their relationship over time. It also doesn't take crop failures into account. For instance, it seems every time there is a substantial storm around here, thousands of homes lose their electricity. This could cause an interruption in a patient's supply of medication. A flooded basement could cause the same problem. Sometimes caregivers just aren't that good at growing the plant. It also requires the caregiver to constantly be there to tend the garden. What happens if the need arises to leave town to attend a funeral, take a vacation or attend to other business away from home?
Patients need an alternative source to procure medication, and a retail facility would allow patients to maintain a regular supply in situations where gardens or caretakers don't come through.
Brandy Zink, director of the Michigan chapter of Americans for Safe Access, says, "Decisions like these have severe implications about patients and access. The whole entire system of patients and access is now in jeopardy. This focus on businesses and whether they are legal has not put patients and their needs in the forefront. … Now it is imperative upon our Legislature to form a patient focus. This is not criminal defense; this is patient advocacy. We need our Legislature to become patients' advocates."
It seems this legislative route is getting the most buy-in from activists at this time. Late on Friday the 3rd Coast Facebook page had the following post: "Citizens of Michigan: Please contact your state representative and senator and encourage them to support and swiftly pass the pending dispensary legislation, soon to be introduced by Representative Mike Callton!"
It seems that Rep. Callton is going to have some new friends very soon. There's going to be a lot of them.
For the record: The required annual report from the office administering the registry of medical marijuana patients came out recently. It shows that the state Licensing and Regulatory Affairs office has collected $10 million from medical marijuana patients and caregivers. That's more than twice the cost of running the program. The report also shows that while there are more medical marijuana patients in the southeast part of the state — where there are more people in general — the west side of the state has a higher percentage of patients when compared to the general population. Hmmm … the west side is considered the conservative area of Michigan.
Larry Gabriel is a writer, musician and former editor of Metro Times. Send comments to [email protected].