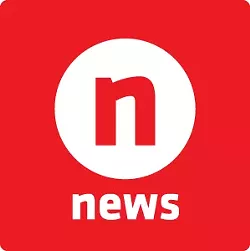 Peeling back the layersof cannabis prohibition is like playing a game of three-card Monte. Now you see it, now you don't. That seems to be the case with decriminalization efforts that won handily in five Michigan cities in November and energized activists. Now local officials are throwing up roadblocks along the route to instituting change.

In Grand Rapids, Proposal 2 amended the city charter to make possession of marijuana a civil infraction punishable by a $25 fine for a first offense. But in December Kent County Prosecutor William Forsyth, whose jurisdiction includes Grand Rapids, filed a lawsuit against the city to stop implementation of the law. His argument, in part, is that the amendment is contrary to state law. (I guess he should talk to the folks in Ann Arbor, who have had a similar ordinance in place for a few decades.) Last week, Kent County Circuit Court Judge Paul Sullivan began hearing arguments on whether to allow Grand Rapids to implement the law or not until the lawsuit is settled. No one knows when that will be. No matter which side wins in county court, the other side is expected to appeal the decision. So who knows when this will be settled?

It is interesting that Grand Rapids City Attorney Catherine Mish cited Proposal M's route to the ballot in Detroit during her argument in favor of implementing the new law. The Detroit Election Commission refused to put Proposal M on the ballot in 2010, arguing that it was contrary to state law. Subsequently the state Court of Appeals ruled that the city had to put Proposal M on the ballot. It passed overwhelmingly in November.

Last week, a Detroit Free Press article reported that Detroit elected officials are "foot-dragging" about implementing Proposal M, which decriminalized possession of as much as 1 ounce of marijuana by an adult on private property. The article quoted City Council President Charles Pugh, who in December said, "I don't think we can have a local law that is incongruous with state law."

"The only way the city of Detroit wouldn't be implementing the law is if they are charging adults who are on private property," says attorney Matt Abel, executive director of the Michigan Chapter of the National Organization for the Reform of Marijuana Laws. "If they are charging them on the city ordinance they can be beaten. I would handle that case pro bono. If they arrest someone under city law I think the city would get sued and lose. That is a false arrest. It is not a crime as long as all the conditions of Proposal M are met. They're just woofing. They have nothing positive to say about it, and so they think they can get away with bullshitting the public with those kinds of statements."

Regardless of negative reactions from authorities, activists are moving forward. They plan to introduce proposals in another handful of cities for this fall's elections, including Highland Park and Jackson. It seems like their strategy is to chip away at opposition city by city until they believe they have enough support to make another statewide run. (A statewide petition to put the question on the ballot in 2012 garnered only about a third of the required number of signatures.) Allowing skeptics to see that legalization in one town or another actually works seems like a good way to eventually get statewide reform, although it makes for a convoluted mishmash of laws.

That is sort of what's happening nationally as state after state legalizes medical marijuana, and now two states have legalized recreational use of the plant. An uneven patchwork of decriminalization has settled over the nation and there is an upward pressure on the federal government to make sense of it all. But we are getting mixed messages on that too. Last week Director of the Office of National Drug Control Policy Gil Kerlikowske — aka drug czar — released a statement that said, in part, "it is clear that we're in the midst of a serious national conversation about marijuana."

What's not clear is the nature of the conversation from the federal point of view, so it could be a very rude exchange. And Kerlikowske didn't say anything substantive other than circulate a transcript of President Obama's recent interview with Barbara Walters in which the president said, "It does not make sense from a prioritization point of view for us to focus on recreational drug users in a state that has already said that under state law that's legal." He went on to talk about reconciling federal law with state laws.

All of this is very vague and noncommittal. However, in the past, Kerlikowske was not vague at all. He has said on a number of occasions that, "legalization is not in my vocabulary and it's not in the president's." We still don't know what new words they may have recently learned at the drug czar's office, but the change in rhetoric makes me think that the feds are discussing some positive change in light of the public opinion that has swung more in favor of marijuana legalization.

"It's a pretty stark shift," says Tom Angell, chairman of Marijuana Majority, a Washington, D.C.-based nonprofit focused on the message that support for marijuana legalization is a mainstream position. "Of course, what really matters is to what extent the administration actually shifts enforcement priorities and budgets, but I sure do like hearing the U.S. drug czar acknowledge the fact that marijuana legalization is a mainstream discussion that is happening whether he likes it or not."

Hopefully that discussion leads to some well-defined policy that relaxes prohibition, because right now it's hard to tell what is going on at many levels. For instance, Obama has said his administration would not go after medical marijuana facilities in states where those laws were in place. In 2009, U.S. Attorney General Eric Holder said that there wouldn't be any federal raids on medical marijuana dispensaries unless they were breaking state and federal law. Yet there have been raids on large operations in California and Montana. Just last Wednesday, Jan. 9, there were federal raids on three Los Angeles area dispensaries. That same day Aaron Sandusky, who ran three southern California medical marijuana dispensaries known as G3 Holistics, was sentenced to 10 years in federal prison for operating the facilities.

So what is the deal here? Some activists have suggested that some Republican U.S. attorneys (held over from the previous administration) have gone rogue and are operating outside of Obama's guidelines because the president does not have the political capital to stop them.

"Obama didn't want to remove U.S. attorneys because Bush got into trouble for removing attorneys in such a political way, but they aren't following his administration's policy," Abel says.

If that's the case, it's time to get everybody on the same page. We've got states where recreational use of marijuana is legal. Is some attorney in Washington or Colorado going to start arresting people? It's getting to the point where people are playing municipal laws against state laws, and state laws against federal laws. It's to the point where strong guidelines need to be defined. People's lives are at stake. If people are operating in good faith within the provisions of local statutes, it's neither fair nor just for another authority to swoop in and arrest them.

I'm hoping that this national conversation gets loud and clear very quickly.