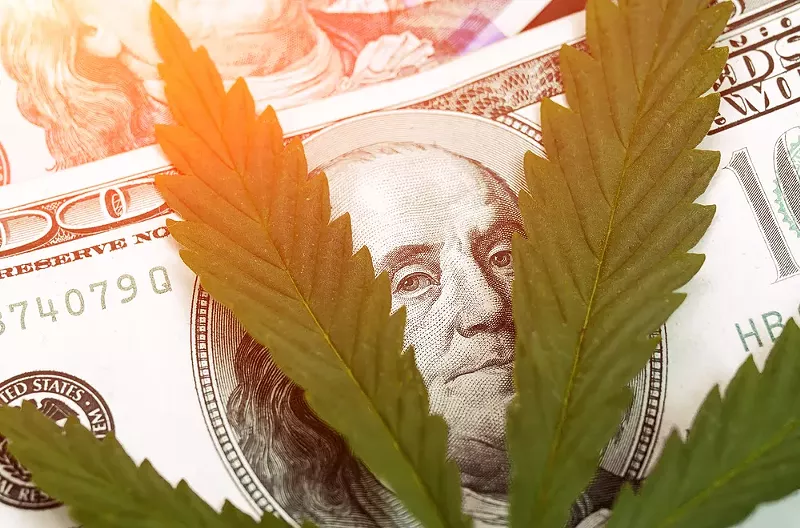 You probably didn't know, but there were 11,489 pounds of legal medical marijuana sold in the state provisioning system from April 1 through June 30 this year — bringing in $68,588,886 in sales. At least that's the reckoning of the Marijuana Regulatory Agency in
its quarterly report
.
That stat — and a rabbit hole of other tidbits about Michigan's marijuana market — can be found in the report, which is required by law.
Other facts: Officials at the MRA approved 83 licenses for medical marijuana businesses, while denying seven. At the same time, they approved 396 pre-qualification applications, while denying 20. In addition to all official reasons to present this information, it also serves as evidence showing that the MRA is getting on with the business of processing applications at a brisk pace — something the old licensing board did at such a painfully slow rate that it contributed to Michigan's reputation as one of the worst medical marijuana systems in the country. It seems to be a step in the right direction.
If you're a marijuana market geek though, there is plenty to pore over in the report. The county with the fewest medical marijuana patients is Keweenaw, with 86, while Wayne County leads the pack with 48,221. Southeast Michigan's tri-county area packs a walloping 113,379 patients, the most concentrated population in Michigan — and the most provisioning centers.
None of this relates to the coming adult-use recreational marijuana industry, which should multiply the total pounds of marijuana sold and the revenues flowing.
It's a new era for marijuana in Michigan. Sign up for our weekly weed newsletter, delivered every Tuesday at 4:20 p.m.