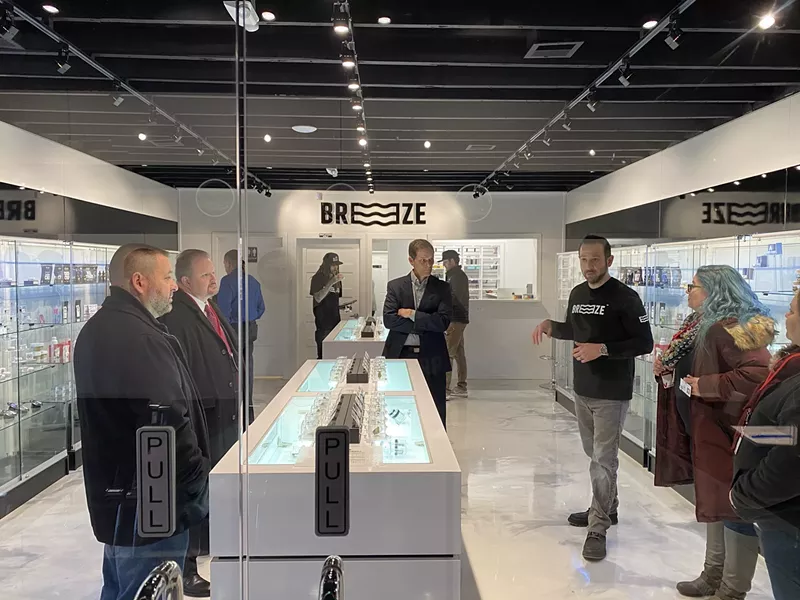 As with Michigan's other retail services, marijuana dispensaries are now opening back up for customers again.
Last week, Gov. Gretchen Whitmer signed an executive order opening some retail services for in-person shopping. Though deemed an "essential service" amid the coronavirus, marijuana stores had been allowed to only service customers by curbside-pickup.
That's no longer the case. Now, customers can enter marijuana dispensaries, with some catches. Shopping can only be done by appointment only, so call ahead, and there's a limit of 10 customers inside the store at a time.
Customers are also required to wear a face mask and maintain six feet of distance with other shoppers and employees. The order went into effect on Tuesday.
The executive order also applies to
Michigan's shopping malls
, as well as other services like auto dealerships.
It's a new era for marijuana in Michigan. Sign up for our weekly weed newsletter, delivered every Tuesday at 4:20 p.m.