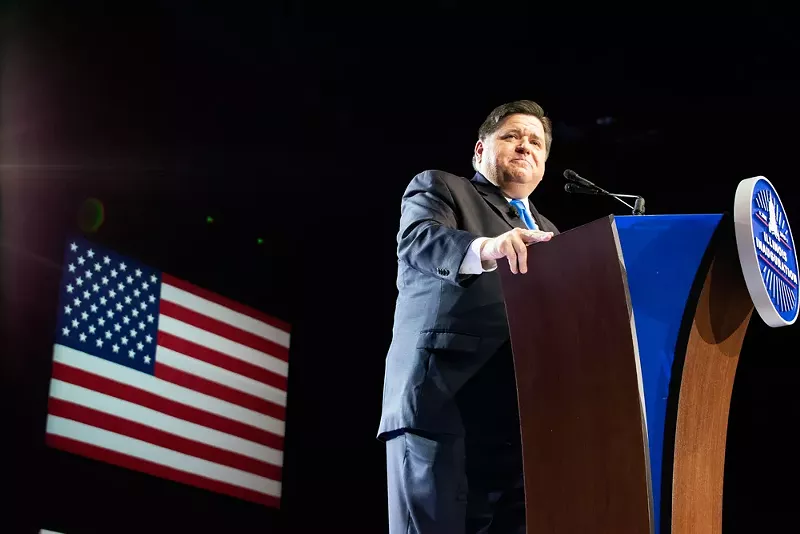 Illinois continues to make headway in recovering from the War on Drugs. Last week Illinois' Democratic Gov. J.B. Pritzker pardoned 11,000 low-level marijuana convictions. There are many more convictions eligible for expungement under Illinois law. Again Illinois has stepped to the forefront in evolving marijuana policy. It's not clear if Michigan Gov. Gretchen Whitmer has the authority to issue such a pardon, but it sure looks like a good move. Michigan is still struggling with expungement, and it's a complicated process. Pritzker just stepped forward with a pardon that cuts through all that.
Illinois is looking more and more like an example of how to do legalization. But here in the Great Lakes State? Not so much.
"Unfortunately, I think Michigan is going to become the national model of how not to roll out an adult-use program," said Michigan Cannabis Industry Association executive director Robin Schneider in a recent interview on WKAR-FM.
In the past, Schneider has bent over backward to avoid saying anything negative about the state Marijuana Regulatory Agency. From her perspective, it must have been really bad to elicit such a statement from her.
It's a new era for marijuana in Michigan. Sign up for our weekly weed newsletter, delivered every Tuesday at 4:20 p.m.