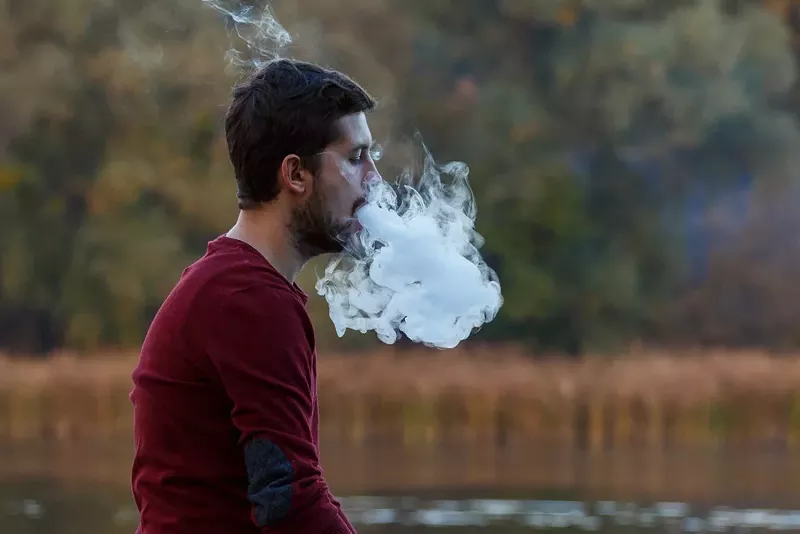 Michigan is finally banning marijuana dispensaries from selling cannabis vaping products that contain vitamin E acetate, the chemical additive linked to the deadly lung illness that is believed to have caused the deaths of more than 49 people and sickened more than 2,290 others nationwide.
The state's Marijuana Regulatory Agency (MRA) announced Friday that all cannabis vaping products must now be tested for vitamin E acetate, a gooey substance predominately used in the black market to "cut" or dilute cannabis oil in vape cartridges to maximize profits. In addition, all marijuana products must contain a label that lists all inactive ingredients.
The MRA also is prohibiting manufacturers from using inactive ingredients that have not been approved by the U.S. Food and Drug Administration.
"It is absolutely vital that patients and consumers know, with certainty, the ingredients in the products that they are using," Lt. Gov. Garlin Gilchrist says in a news release. "These rules require stringent testing and will continue to prioritize the health and safety of Michiganders."
Nearly two months ago,
Metro Times
published a cover story
warning about the dangers of vitamin E acetate and the state's failure to protect consumers from the chemical. In early September, FDA investigators began finding vitamin E acetate in samples collected from lung illness patients across the country. The same compound was found in nearly all cannabis samples from New York patients who have fallen ill in recent weeks, according to that state's health department. But Michigan officials were slow to take action.
New York investigators subpoenaed three of the biggest thickener manufacturers, including Ypsilanti-based Floraplex Terpenes, which sold a diluent containing vitamin E called Uber Thick.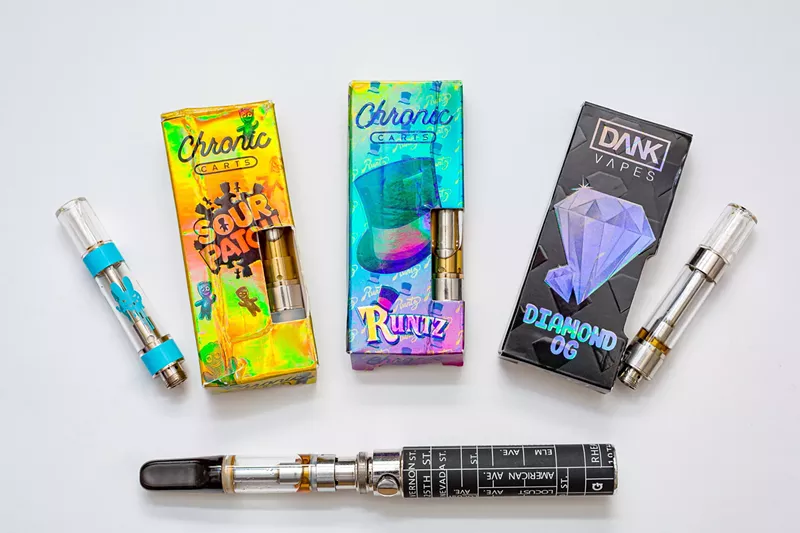 On Nov. 8, the Centers for Disease Control and Prevention finally identified vitamin E acetate as a "very strong culprit" in the lung illness, which has killed one Michigan resident and sickened about 55 others.
To ensure compliance, the MRA pledged to inspect processing facilities twice a month.
"As always, our primary goal is to protect the public's health," MRA Executive Director Andrew Brisbo says. "The collaboration with our public health partners over the last several months has resulted in the issuance of these rules which will increase consumer confidence in the regulated supply of marijuana products intended for inhalation."
It's unclear how prevalent vitamin E acetate has been in Michigan's legal market because vape cartridge manufacturers had not been required to test for it or reveal the ingredients, though dispensary operators interviewed by
Metro Times
said they don't sell products with additives like vitamin E acetate.
Black-market THC cartridges are easy to find in Michigan, however, because
the state has done little to address
the illicit delivery services that advertise on websites and apps such as WeedMaps and Craigslist. A black market has proliferated in the interim period between Michigan legalizing recreational marijuana use last year and the start of legal recreational marijuana sales, which are expected to begin next month. A Google search for marijuana delivery services in Michigan lists dozens of websites that illegally sell untested vape cartridges in legit-looking packaging under the names "Chronic Carts," "Dank Vapes," "Fruity Pebbles," "Dr. Zodiak," "Exotic Carts," and "Fwaygo." Many of the brands are fake, and some were used by patients who have become seriously ill.
In the midst of the lung illnesses, Gov. Gretchen Whitmer banned flavored nicotine vaping products, citing the rise of youth vaping. But nicotine vaping products have not been linked to the outbreak, and some health experts
have criticized Whitmer's administration
for causing THC and nicotine vaping to be conflated.
A Morning Consult poll
in mid-September underscored the public's confusion about the cause of the lung illness. The survey found that 58 percent of Americans believed vaping nicotine had caused deaths from lung illnesses, while only 34 percent thought cannabis cartridges were to blame.
"Prohibiting additives that could cause harm to human health is a step forward in efforts to protect the public during this outbreak of lung injury cases," Dr. Joneigh Khaldun, chief medical executive and chief deputy for health for the Michigan Department of Health and Human Services, says.
It's a new era for marijuana in Michigan. Sign up for our weekly weed newsletter, delivered every Tuesday at 4:20 p.m.