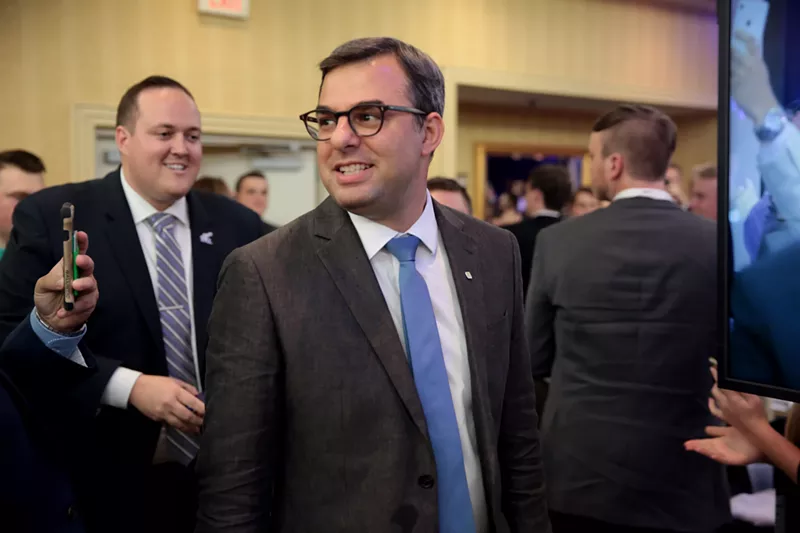 Justin Amash of Michigan has
thrown his hat in the ring
to be the Libertarian Party candidate for president. One way he could distinguish himself from his major-party competition is with marijuana.
Despite the fact that support to legalize marijuana is at an all-time high —
a 2019 poll
found two-thirds of Americans say marijuana should be legal — and that many states are leading the way on legalization efforts, the federal government still considers it a Schedule 1 drug. Neither of the major-party candidates have come out strong indicating that they'd change that. In fact, they're pretty behind the times.
President Donald Trump's two appointed attorneys general, Republicans Jeff Sessions and William Barr, have both opposed marijuana legalization. During his short stint as Trump's AG, Sessions
rescinded the Cole Memorandum
, which instructed federal prosecutors not to bring charges against state-legalized marijuana use, opening the doors for a federal crackdown. His successor, Barr, also supports a federal ban on marijuana.
Democratic frontrunner Joe Biden is also not a strong pro-pot candidate. In Congress, he supported the 1994 crime bill, which
escalated the War on Drugs.
In the 2020 race, Biden was hesitant to come out for marijuana, telling
The New York Times
editorial board that he believed it
should not be legalized without further studies
. In May, Biden's campaign finally came out with modest marijuana reform proposals, including decriminalizing the use of cannabis and automatically expunging all prior cannabis use convictions as part of a
"Plan for Black America."
However, critics say Biden's proposal doesn't go far enough by falling short of calling to legalize adult-use cannabis. Jason Ortiz, president of the Minority Cannabis Business Association, called it
"a half-measure at best."
Amash, meanwhile, introduced a bill to block the Drug Enforcement Administration from financing its Cannabis Eradication Program through civil asset forfeiture, and co-sponsored the Ending Federal Marijuana Prohibition Act of 2017. Shortly after leaving the Republican Party last year, Amash
filed a bill
that would let states set their own marijuana policies without federal interference, though it was similar to one already co-sponsored by Sen. Elizabeth Warren, the Strengthening the Tenth Amendment Through Entrusting States (STATES) Act.
Now that Amash is
off of the donor roll of the powerful DeVos family
, perhaps he can now come out strong for pot.
It's a new era for marijuana in Michigan. Sign up for our weekly weed newsletter, delivered every Tuesday at 4:20 p.m.