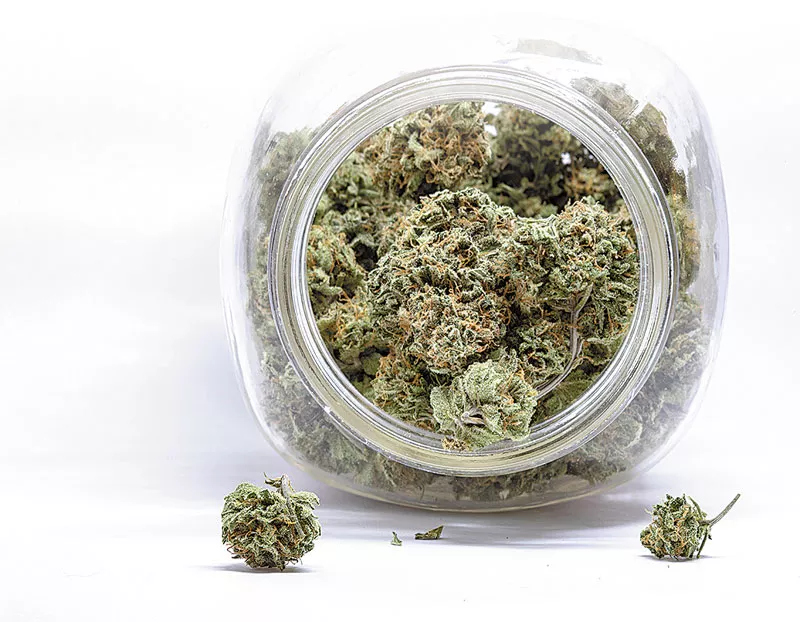 "There's been a reluctance on the part of those with political power to enact when they should have. There's no reason why in 2019, other than a lack of political will, we're having to deal with any of these issues."
Those words came from Court of Claims Judge Stephen Borrello on Thursday regarding the sad state of Michigan's medical marijuana production and distribution system. Borrello continued a restraining order against the state, enforcing a March 31 deadline for unlicensed provisioning centers to shut down, and allowed such outlets to continue sourcing supplies from caregivers. Borrello plans to make a final decision on the case next Friday. So far, Borrello's rulings last year and this year have consistently supported patients' right to access.
Also on Thursday, the state Legislature passed an amendment to the Medical Marijuana Licensing Facilities Act of 2016 that will suspend the applications of unlicensed provisioning centers if they stay open past June 1. At this point, all unlicensed shops must have an application in process with the state. It's unclear what effect the court and the state Legislature's actions will have on each other.
Thursday also witnessed the kickoff of two days of meetings held by the state Bureau of Marijuana Regulation. The Bureau of Marijuana Regulation called for public input in February and started meetings in Lansing. The list of names of the 80 people chosen for the Detroit meetings showed a wide mix of people, with representation from many sides of the many marijuana arguments.
At this point, the bureau's new regulations are expected to firm up by June. That makes three different entities — the court, legislature, and BMR — all pretty much making legal decisions about the fate of patients, license applicants, and caregivers at the same time. Judge Borrello described the situation of licensed and unlicensed facilities caused by state stonewalling as a "Wild West."
To license applicants, caregivers, and patients who have had to face an ever-shifting array of intimidation, rules, and deadlines, it may be more like
The Twilight Zone
.
It's a new era for marijuana in Michigan. Sign up for our weekly weed newsletter, delivered every Tuesday at 4:20 p.m.