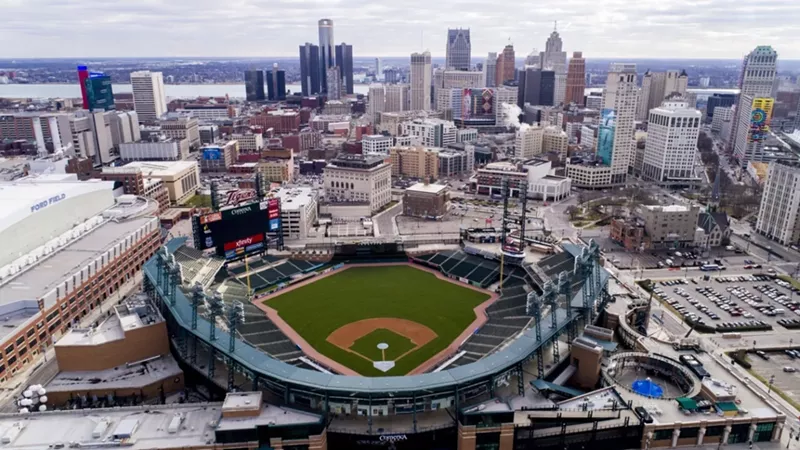 As spring approaches, Detroit baseball fans eagerly anticipate the annual Opening Day. This year, the city will come alive with excitement as fans celebrate their beloved team's return to Comerica Park. Whether you're a die-hard fan or just looking to enjoy the festivities, WYNK Seltzer + THC, has got you covered.
WYNK's THC and CBD-infused seltzer provides a balanced, light and social buzz, helping you enjoy the day's festivities while having memorable experiences with your friends. WYNK contains zero calories and no sugar, making for a light and refreshing beverage to break up the regular drink routine. So, here are the top ways to celebrate baseball's Opening Day in Detroit, including where to sample WYNK.
Detroit's Opening Day Festivities
Whether you're a lifelong fan or a newcomer to the game, this day is the perfect opportunity to come together with fellow Detroiters and celebrate the start of a new baseball season. Here are some top ways to celebrate Opening Day in Detroit. But most importantly – don't forget your team gear to show your support. Shop like a local at Detroit Hustles Harder on Division Street, or splurge on a swanky fit from Le Don.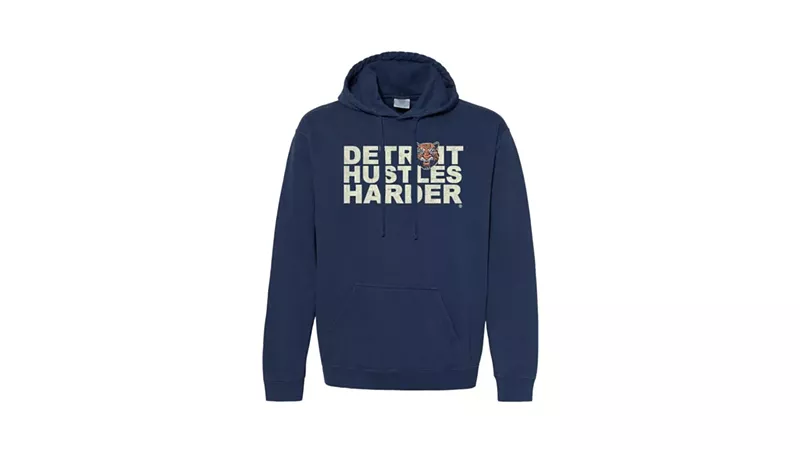 Pre-Game at Tin Roof
Few occasions in life call for an early morning at the bar, but Opening Day is certainly an exception. Tin Roof Detroit opens at 8 am, and the Chicken and Donuts breakfast is not to be missed. With live music all day long, be sure to check out Your Girlfriend's Favorite Cover Band, Revelry, Corey Dakota, Family Tradition, The Crampton Brothers, DJ WaltAmore, and DJ Keo. Grab a fast pass ticket and skip the line.
Attend the Detroit Home Opener Festival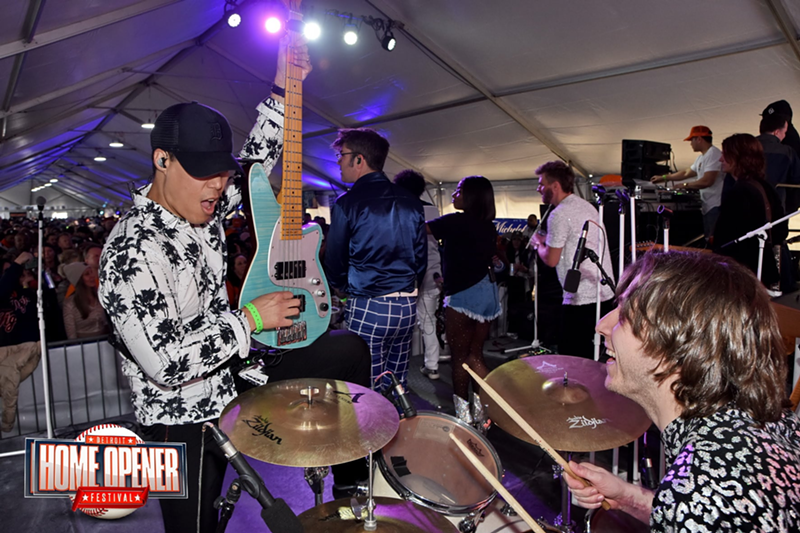 The Detroit Home Opener Festival is the largest party in the city, and it's the perfect place to kick off the day's festivities. This event offers a wide range of activities, including live music, games, and plenty of food and drinks. Be sure to visit WYNK's booth and sample their seltzer infused with THC and CBD, the perfect complement to your day.
As a special treat, WYNK is running a giveaway promotion coinciding with Opening Day. Enter to win a baseball season-long supply of WYNK, which equals seven cases or 168 cans. Imagine having enough WYNK to last the entire baseball season, making every game day more enjoyable.
Attend the Game at Comerica Park
There's no better way to experience the excitement of Opening Day than by attending the game itself. Comerica Park provides the perfect backdrop for a day of baseball, hot dogs, and good times. Plan to arrive early to enjoy the pregame festivities, including live music and special events. Prepare yourself for high-energy and team loyalty at its finest.
Create Your Own House Party
If crowds aren't your thing, consider hosting a house party. Set up a big-screen TV and get a viewing area ready. Invite your friends over, stock up on snacks and beverages, including WYNK, and enjoy the game in a comfortable and intimate setting. Get a friendly competition going with some game-day bets. WYNK infused seltzer is an ideal alcohol substitute for those who prefer to stay more present and forgo a next-day hangover. Grab a case of Lime Twist, Black Cherry Fizz, and Juicy Mango to appease the whole crowd. Ensure everyone has a designated driver if planning to partake in any THC drinks or alcohol.
Hit Up an After Party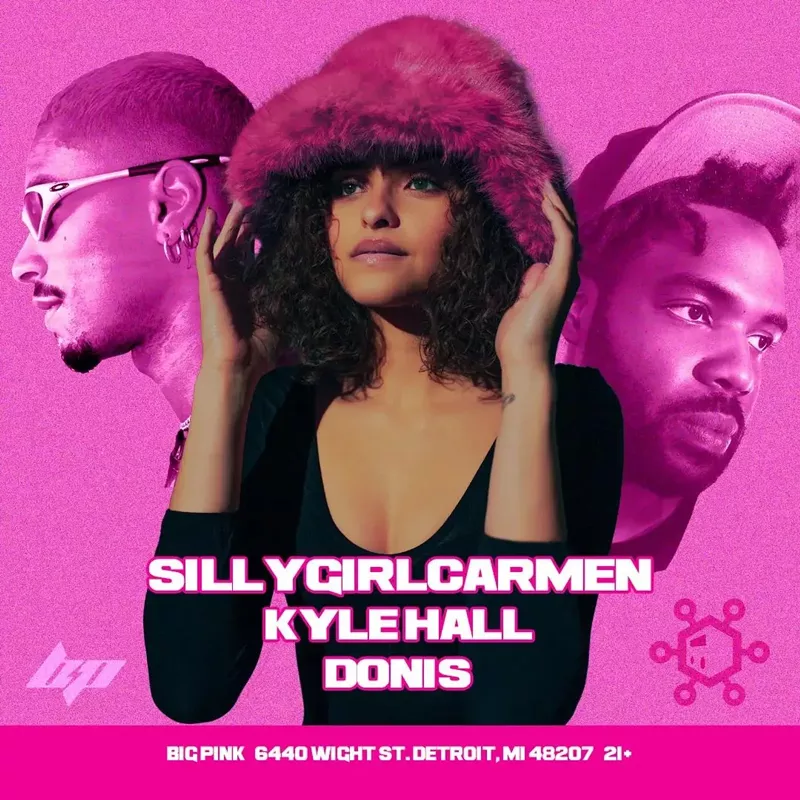 With the energy still roaring from the game, celebrate with friends and fans at a local joint. The Sweetwater Tavern is located in the heart of downtown Detroit and serves the best wings in Motor City. For something a little more upscale and exclusive, check out PAO Detroit. Here you'll enjoy bottle service, hookah, and a premier supper club experience. Unfortunately, you won't be able to have a frosty WYNK at these local watering holes ;). Be sure to call ahead to reserve a table, as these places tend to fill up fast on Opening Day.
When you're ready to get your groove on, head over to Big Pink. Get ready for an evening of deep house sounds and incredible vibes from this new venue. Tickets are just $15, and the show starts at 10 pm.
Game Day Recovery in Style
If you were sipping on WYNK during the game, you'd have no hangover woes. Lucky you! But for your pals that weren't so fortunate, a recovery session at The Schvitz is in order. A soak at this historic bathhouse is the perfect way to recharge and recap game day events. Might as well enjoy a WYNK before you soak to tap into that light, bubbly buzz.
Game Day Ready
The Detroit Opening Day is an exciting event that brings the city together. Whether you're a die-hard fan or just looking to enjoy the festivities, there are plenty of ways to celebrate the day. With WYNK, you can relax and enjoy the game while having memorable experiences with your friends. So, join in the fun and celebrate the return of the Detroit team to Comerica Park. Don't forget to visit WYNK's booth at the Detroit Home Opener Festival, enter to win a baseball season-long supply of WYNK, and most importantly, enjoy the sportsmanship.