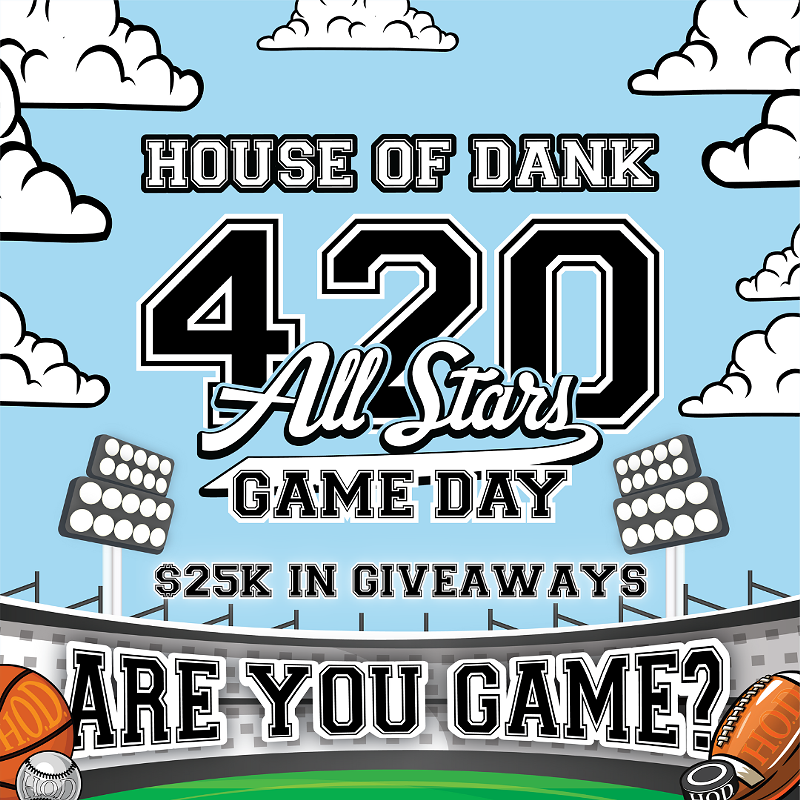 Michigan, April 18th - House of Dank is inviting cannabis enthusiasts to join them in celebrating the 420 holiday like champions. The retailer will be hosting sports-themed parties on April 20th across all of their nine locations, featuring over $25,000 worth of giveaways.
The cannabis dispensary is gearing up to throw exciting sports-themed parties, with each location offering deals, giveaways on the hour, vendors and loads of swag that can be found only in the big leagues. All customers over the age of 21 with a valid ID are welcome to participate.
Marvin Jamo, the owner of House of Dank, said, "420 is an exceptional day for us and the entire cannabis community. It's a time for us to come together and celebrate our love for cannabis. We love to show appreciation for our loyal customers. We are thrilled to be able to host these parties and give away over $25,000 worth of prizes across Michigan. It's our way of expressing gratitude and spreading joy and positivity on this special day."
Take a sneak peek at their upcoming 420 deals:
BOGO edibles
Ounces starting as low as $49
Concentrates starting as low as $10
Carts & disposables starting as low as $15
Apart from exciting cannabis products and deals, attendees can participate in sports-themed games and activities like basketball, baseball, football, and hockey to win exclusive prizes, signed sports memorabilia, TVs, coolers, electronics, sports tickets and so much more.
Don't miss out on the action. Come out and celebrate with everyone's favorite house. All parties will take place from open until close on Thursday, April 20th.
House of Dank Medical & Recreational Cannabis is dedicated to providing world-class cannabis products. As a leading cannabis retailer in Michigan, House of Dank features a wide selection of medical and recreational flower, vaporizers, concentrates, edibles, merch, CBD and more. For more information, visit shophod.com or follow the company on Instagram and Facebook.