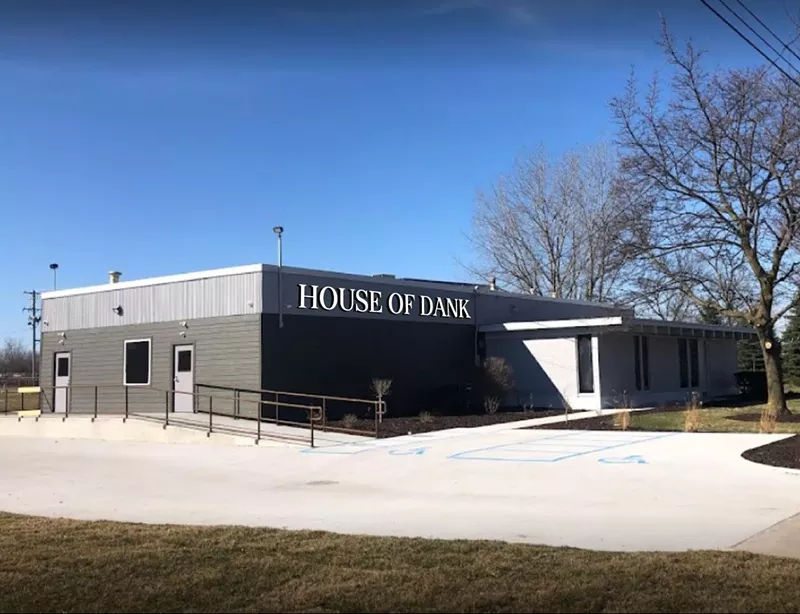 SAGINAW, Mich. - THIS SATURDAY, House of Dank will host yet another Grand Opening Party on March 25th at 3054 E Holland Rd, Saginaw, MI 48601 from 9am to 6pm. Store hours for in-store shopping and curbside pick-up will run from 9am to 9pm.
The recreational only location will have vendors on site throughout the day, a DJ, food tent, giveaways, and huge deals. The first 250 people in line get goody bags and the first guest in line will get an extra special gift. Don't forget to sign up for the H.O.D. loyalty program to earn cash back on your purchases and take your chance to spin the loyalty wheel for some dank prizes. You will want to catch the doorbuster giveaways starting at 9am and another special giveaway at 4:20pm.
Marvin Jamo, Owner of House of Dank, says "expanding to Saginaw is a big deal for House of Dank, not only for us as a cannabis company, but as a family. It is bittersweet to see our name grow and move on away from our Detroit home! We are so proud to be serving a new community and plan on making Saginaw our second home."
Special guests will be stopping by throughout the day to join in the celebration. A ribbon cutting ceremony will take place between 12pm and 1pm.
Keep an eye out for a Lansing location to open in the coming weeks.
House of Dank Medical & Recreational Cannabis is dedicated to providing world-class cannabis products. As a leading cannabis retailer in Michigan, House of Dank features a wide selection of medical and recreational flower, vaporizers, concentrates, edibles, merch, CBD and more. The talented in-house team has vast knowledge of the medical and therapeutic benefits of cannabis and work to ensure every consumer is receiving the perfect product. When you choose House of Dank you can expect industry-leading care, expertly crafted products and unmatched guest servicing. For more information, visit
shophod.com
or follow the company on
Instagram
and
Facebook
.