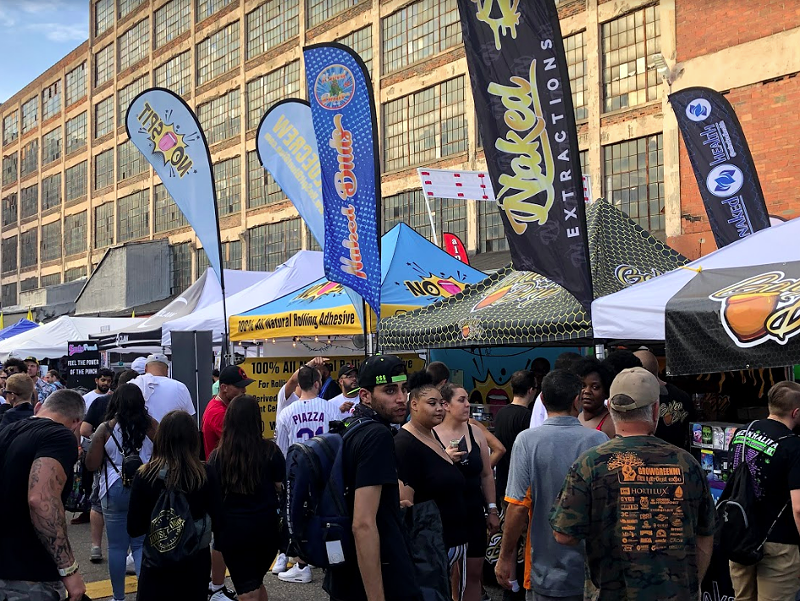 After a successful Cannabis Cup last month, Detroit is already preparing for another — an event
High Times
says will have a "bigger lineup, more booths, and oh yeah, LEGAL CANNABIS."
The event will feature a competition with various categories as well as musical guests and special appearances to be announced later.
Metro Times
reached out to
High Times
for comment but they could not immediately be reached.
High Times
' events.
Information about the event and where to buy tickets can be found
here
.
High Times
also held a Cannabis Cup in Michigan in June at Clio's Auto City Speedway.
It's a new era for marijuana in Michigan. Sign up for our weekly weed newsletter, delivered every Tuesday at 4:20 p.m.