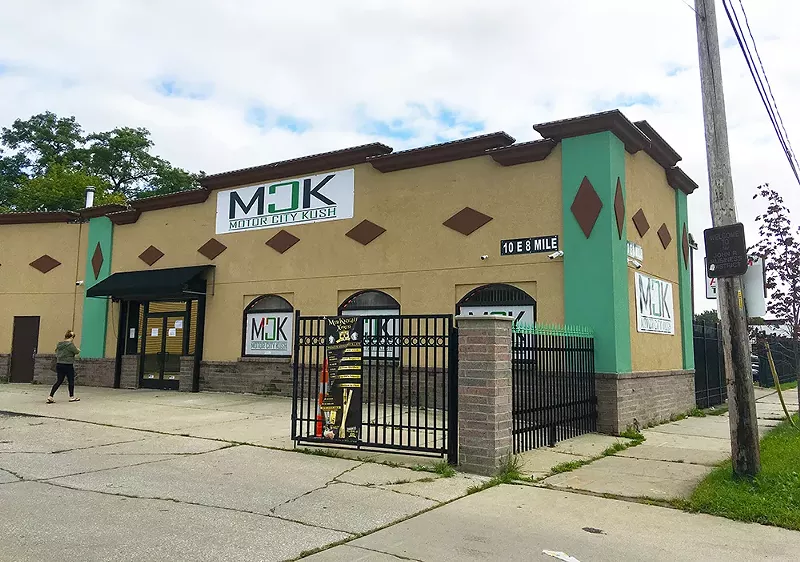 Medical marijuana provisioning centers are finally getting licensed, and a handful of them are operating in Detroit. However, those that are unlicensed were supposed to have been shut down before Jan. 1. That crackdown should put a big squeeze on patients who depend on them for their medication.
It would seem that those locations that are open should be reaping the bounty. At least that's what some criminals seem to think.
A couple of weeks ago a group of them used a Dodge truck to ram through the wall at BotaniQ in Detroit. They caused an estimated $20,000 worth of damage to the building and got away with about $2,000 worth of cannabis products, according to Richard Sarfoh, a co-owner of the location.
This kind of thing is a sad reminder that doing any kind of business in Detroit can be a chancy endeavor. BotaniQ should reopen soon if it has not already. It was hard enough to get these places open legally, as the government has taken down hundreds across the state. Hopefully the criminals won't help finish the job for them.
Here is a list of the addresses of legal, licensed provisioning centers in Detroit as of a couple of weeks ago.

Green Skies Healing Tree, 15308 E. Eight Mile Rd.

The Green Mile, 6650 E. Eight Mile Rd.

Utopia Gardens, 6541 E. Lafayette St.

Amplified, 19705 W. Seven Mile Rd.

Motor City Kush, 10 E. Eight Mile Rd.

THC, 19533 W. Warren Ave.

5 & Dime, 20561 Dwyer St.

The House of Mary Jane, 19154 James Couzens Fwy.

Green Skies — Hoover, 20580 Hoover St.

Green Skies — Far West, 21221 W. Eight Mile Rd.

BotaniQ, 2540 Rosa Parks Blvd.
And here's hoping there are many more to come.
Stay on top of Detroit news and views. Sign up for our weekly issue newsletter delivered each Wednesday.