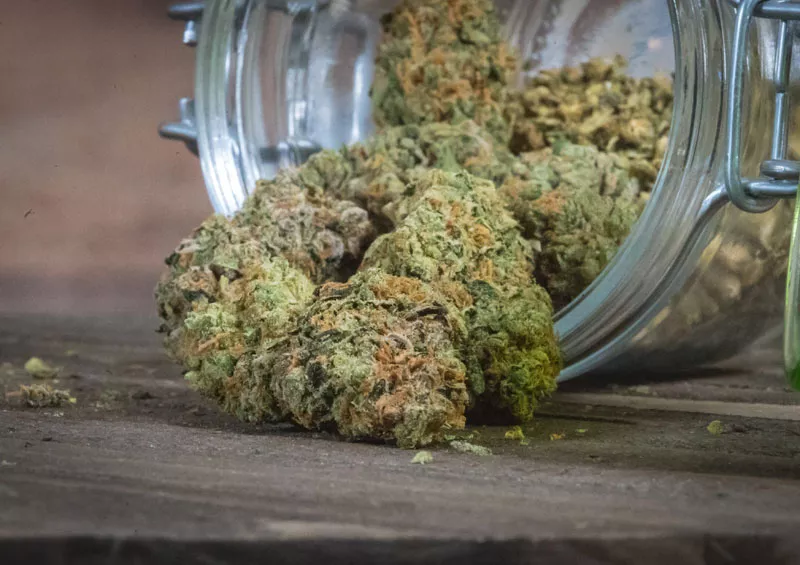 Gov. Gretchen Whitmer is creating a new state agency to focus solely on what is expected to be a $1.5 billion marijuana industry in Michigan.
The move, which includes abolishing the board that had issued licenses to sell and grow medical marijuana, is intended to "eliminate inefficiencies that have made it difficult to meet the needs of Michigan's medical marijuana patients," Whitmer said.
Under former Gov. Rick Snyder, the state's achingly slow rollout of licenses for growers and dispensaries
has fueled the underground market
.
The five-member Medical Marihuana Licensing Board, appointed in 2017, has been criticized for burdensome regulations, nitpicking applicants and creating a backlog of would-be growers and dispensaries.
Of the 261 applicants to grow medical marijuana, only 32 have been approved, creating a shortage of cannabis for authorized dispensaries that pay an annual $66,000 license fee, plus taxes.
So far, the board has approved 54 dispensaries and denied licenses for 35 of them. More than 120 applicants to operate a dispensary are waiting for approval.
Whitmer signed an executive order Friday to create the new agency, which will be run by a yet-to-be-named executive director and operate under the Michigan Department of Licensing and Regulatory Affairs (LARA). The agency will be responsible for approving applications and creating rules and regulations for recreational marijuana, which was legalized in December but remains unlawful to sell.
The Michigan Cannabis Industry Association applauded the governor's actions.
"We're fully supportive of the Governor's decision," said Robin Schneider, Executive Director of the Michigan Cannabis Industry Association. "This will streamline the licensing process and ensure it is fair. We have full faith in the professional staff at the Marijuana Regulatory Agency and LARA to do their jobs and create a safe and well-regulated market."
Stay on top of Detroit news and views. Sign up for our weekly issue newsletter delivered each Wednesday.