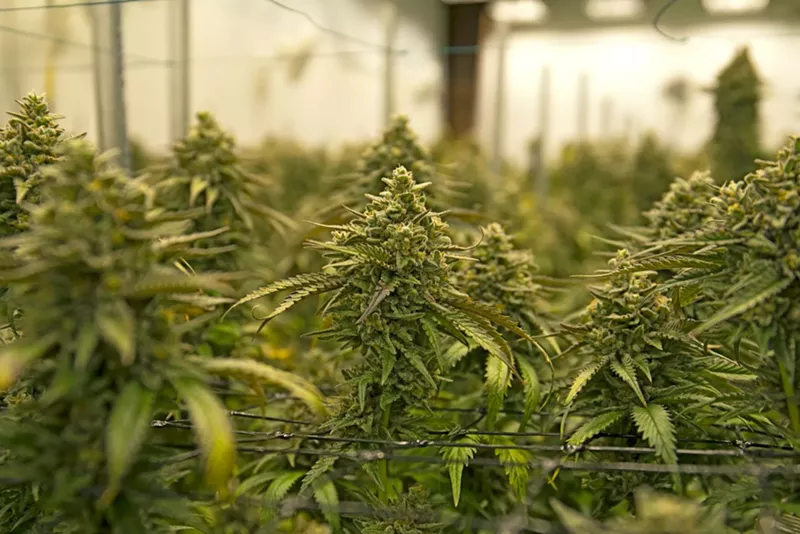 The city of Gaylord revoked the retail marijuana license of an Exclusive Brands dispensary last week for violating city ordinance violations.
Since Wednesday, 25 employees are out of a job while the dispensary exercises the option to appeal to the city within 30 days.
Narmin Jarrous, chief development officer at Exclusive Brands, told The Center Square that the revocation was a surprise.
"Prior to the complete revocation of our license, we had no formal violations," Jarrous said in a Zoom interview. "It was just a warning.'
Minutes from the Feb. 27 city council meeting report that city treasurer Travis Hewitt, who also serves as zoning administrator, recommended the city address lighting compliance issues with the store.
"The lighting being used is not compliant with the zoning ordinance and should be compliant prior to opening," the minutes said.
On March 27, the city council voted to revoke the license, although the item wasn't listed on the agenda, Jarrous said. The meeting minutes still aren't available on the city website.
Gaylord City attorney Paul Slough told The Center Square in an email that the city revoked the retail license of Exclusive Brands partly because the lighting wasn't compliant with the city-approved plan.
"On February 27th, the store's management appeared at a City Council meeting, where possible revocation of their license was discussed, and they assured the City that the lighting would be corrected prior to opening," Slough wrote.
Slough said that the store opened without correct lighting on March 18, and the dispensary violated other city ordinances, such as advertising with words or symbols associated with marijuana, and offering curbside delivery, which violated an ordinance requiring that "all deliveries must be kept out of the view of the public."
Slough also said there was a large tent placed in their parking area without the proper approvals.
Slough said dispensary attorney Doug Mains said these were not intentional violations and the dispensary will work diligently to correct the violations.
"I anticipate they will be before City Council at its next meeting on April 10th at 7:00 PM to request the license be reinstated," Slough wrote.
Jarrous said the problem is now fixed and the company is appealing to the city.
"We really do value the community in Gaylord and we want to continue to be able to serve the community," Jarrous said. "We really don't want to leave our employees without jobs while there's a cost of living crisis happening."
Jarrous said her company looks forward to reopening the dispensary.
"The best thing you can do is have a good and open communication channel with the city and with your community," Jarrous said. "We place so much on community outreach, on community ties, and supporting local programs in every city we're in."
Exclusive Brands has nine dispensaries in Michigan, according to its website.
Originally published by The Center Square. It is republished with permission.
Coming soon: Metro Times Daily newsletter. We'll send you a handful of interesting Detroit stories every morning. Subscribe now to not miss a thing.

Follow us: Google News | NewsBreak | Reddit | Instagram | Facebook | Twitter