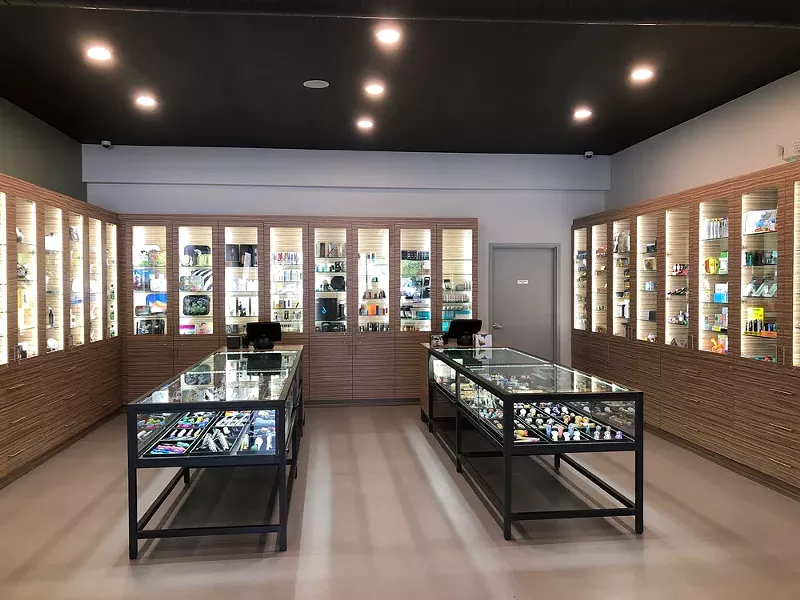 Ferndale's first recreational marijuana store will soon be open for business. Recreational sales start at LIV Cannabis Company on Friday May 15.
Any adult age 21 or older can purchase, no medical marijuana card needed.
According to a press release, LIV will offer curbside pick-up and some home delivery. And the company will give away gift bags to the first 200 customers this weekend, including a bottle of hand sanitizer, face masks, CBD, and other swag.
LIV is located at 2625 Hilton Road, Ferndale; 248-420-4200;
livferndale.com
.
The company is Oakland County's fourth recreational marijuana retail store, following the Greenhouse of Walled Lake, Breeze, and Lume.
It's a new era for marijuana in Michigan. Sign up for our weekly weed newsletter, delivered every Tuesday at 4:20 p.m.