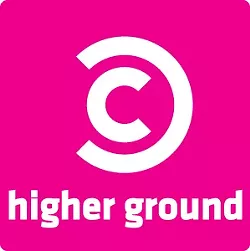 Michigan medicalmarijuana activists have a new film promoting their cause. Blazed and Confused: The War Against the Michigan Medical Marihuana Actis a one-hour documentary that examines how things are not working so well for some folks in the medical marijuana system. It was made by local filmmaker Jen Whalen.
Whalen has worked on other films, but this is her first time in charge of the whole shebang. This is also the first time she's stepped into the medical marijuana world.
"It was started off by a conversation with a friend who was involved in the movement explaining to me what was going on with the law and how people who were trying to comply with it were getting hurt," she says.
Whalen's friend was referring to the fact that state Attorney General Bill Schuette seems to have declared his own war on medical marijuana in Michigan. Along with some county prosecutors, Schuette has interpreted the law very narrowly, and in some cases has convinced courts to deny the right of card-carrying medical marijuana patients and caregivers to defend themselves under the law. Prosecutors have done this by claiming those rights were forfeited because of a failure to strictly comply with some aspect of the MMMA. For instance, if a grower is accused of not having plants in a "locked, enclosed facility," as required by law, and is criminally charged, prosecutors have claimed juries shouldn't be informed that the pot was being grown for medical use. Attorney Neil Rockind claims that law enforcement officials have disregarded the intent of the Michigan Medical Marihuana Act. "It was supposed to be broad, it was supposed to cover more people than it wasn't," Rockind says in the documentary. "It was supposed to be more inclusive than it was exclusive."
There is a definite legal edge to Blazed, with pro-marijuana activist attorneys Matt Abel, Thomas Lavigne, John Targowsk and Dave Peters, in addition to Rockind. Schuette and others opposed to medical marijuana don't appear on camera, but some of their views are accounted for through their statements to the media or information they have disseminated.
But the clear stars of the documentary are Ann Arbor's Jim and Janet Hamblin. Jim is a 58-year-old patient with secondary progressive multiple sclerosis. His sister and brother both suffer from the disease. He played drums with the Urban Nomads band for several years until MS made him unable to function. Blazeddocuments the Hamblins and how they make it through their day. It gets emotional as Jim describes how and why he medicates:
"Every day at about 9, 10 o'clock at night, I actually get what's called the creepy crawlies. It's just the creepy crawlies and it's almost impossible to explain it. It's like you get an electric shock through you. It doesn't really hurt, but it drives you nuts. It's got to go away. And the only thing that makes it go away, I can just take a few hits off a joint and it goes away. It's gone. Just like that. It's incredible. So that's what I do. I don't smoke at all during the day. It's almost my reward at the end of the day: You made it through the day."
Then Jim stops talking and covers his face with his hands as he weeps.
"That's all I want," he manages to get the words out, "to make it through the day."
Whalen is to be commended for finding a way to tell this story with little professional support. "I had nothing, and limited knowledge of what I was doing," she says. "It was a learning experience for me and it shed light on a wonderful community of people who deserve to have their story told. I guess I was naïve to the movement and naïve to what was happening. It sort of opened my eye to a lot of the corruption that's behind all the opposition. A group of people were trying to follow the law and were being punished for that. But they're tenacious and are not giving up on what they believe in."
Jim Hamblin is a card-carrying medical marijuana patient, but he says that sometimes he has to do legally questionable things to maintain a steady supply of his medication. Don't be confused about what's going on. This film is a wonderful primer on how the war against the MMMA is being fought and how it is affecting folks at ground level.
Blazed and Confusedcan be viewed for free on YouTube and at thecompassionchronicles.com, a news and resources website for marijuana activists. If you go to YouTube, search the full title of the film.
Speaking of the fight:Kent County Circuit Judge Paul Sullivan ruled that the city of Grand Rapids may implement the charter amendment making possession of as much as 2.5 ounces of marijuana a civil infraction similar to a traffic ticket. Voters went for the change in November, but Kent County Prosecutor William Forsyth has challenged it in court. Forsyth also sought an injunction seeking to stop Grand Rapids from implementing the change until his challenge was resolved. That's what the judge ruled on last week. This continues a recent run of mostly good court decisions regarding marijuana law changes in Michigan. Forsyth argues that the change is contrary to state law. However, Ann Arbor has had a similar law for about 35 years with no apparent conflict.
Here's a noteto pro-marijuana activists, medical and otherwise: For all the polls showing massive support for medical marijuana, and for all the states with medical marijuana laws (18 plus the District of Columbia) and the two states that have legalized recreational use, we have not reached the endgame for marijuana prohibition. That was emphatically stated by the Washington, D.C. Circuit Court of Appeals last week when it ruled in favor of the U.S. Drug Enforcement Agency (DEA) in a suit seeking to change the classification of marijuana as a Schedule 1 drug on par with heroin and LSD, and worse than cocaine and opiates. Americans for Safe Access had sued the DEA, forcing it to defend the classification of marijuana as a Schedule 1 drug. ASA's legal team plans to appeal the ruling to a higher court.
This is just weird.While the court has said "no" to rescheduling marijuana, Washington state Gov. Jay Inslee says he's moving forward with working out that state's regulations on legal recreational marijuana after a meeting with U.S. Attorney General Eric Holder. Voters in Washington OK'd recreational use of marijuana in November, and Inslee referred to his meeting with Holder as a "confidence builder" as state officials figure out how that's going to work. "Confidence builder" is something of a cryptic term. Can't somebody come out and say something definitive? Or is this a case of the left hand not knowing what the right hand is doing? On the one hand the DEA insists that marijuana is totally illegal and has no accepted medical use. On the other hand the U.S. attorney general seems to be telling a governor that the feds will not interfere with legal pot in Washington. Maybe we'll get some clarity on this soon, but in the meantime "dazed and confused" does seem to be the name of the game.