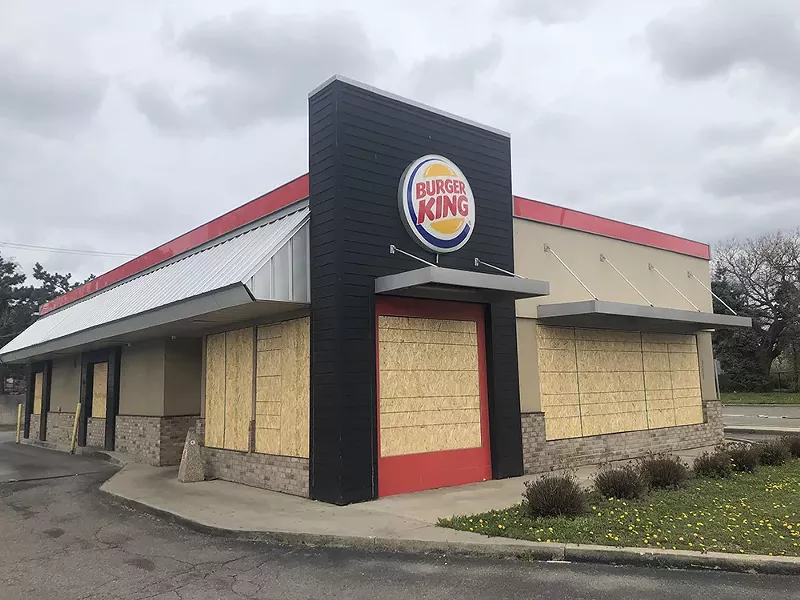 About 200 laid-off Burger King workers will soon begin earning more money making products for Stiiizy, a popular cannabis brand in Michigan.
The marijuana company already hired four dozen workers who lost their jobs when a Burger King franchise owner closed 26 restaurants, mostly in metro Detroit, in late March.
In an announcement first reported by Metro Times on April 24, Stiiizy said it was offering jobs to the laid-off workers at its manufacturing facility in Orion Township, where the company makes a popular line of vape pods, infused blunts, and pre-rolls.
Of the roughly 400 laid-off Burger King workers, an astonishing 350 of them have applied for a job with Stiiizy, says managing partner Ryan Jundt.
The company plans to hire 200 workers in the first round of hires, and an additional 100 to 150 in the second round.
"We didn't know what to expect," Jundt tells Metro Times. "We were happy and excited and amazed. It truly is a win-win. This is positive for the community and for the people who were laid off. And it's positive for Stiiizy because we needed the workers really bad."
The jobs pay between $16 and $17 an hour, more than an entry-level position at the fast food chain. The positions are part-time or full-time — whatever the worker prefers.
Unlike many cannabis businesses in Michigan, Stiiizy says it's thriving because of its popular products and brand recognition.
"Burger King's loss is Stiiizy's gain, and we are happy to put these men and women to work," Jundt says.
Subscribe to Metro Times newsletters.

Follow us: Google News | NewsBreak | Reddit | Instagram | Facebook | Twitter