Woodford Reserve, Old Forester, Gentleman Jack, and Jack Daniel's Single Barrel Select. When one encounters these brands, one word comes to mind: quality. However, once tasted, it's clear that these brands are more than mere drinks, they're experiences, ones that in some cases have spanned over more than a century and have led the way in innovation while maintaining a dedication to heritage, craft, and the journey.
Their histories are as rich as the whiskeys they carefully compose, barrel, age, and have been serving for generations. Since their founding, these American brands have helped lead the whiskey revolution, exposing the world to flavors and finishes, notes and tones, and all of the hidden complexities that whiskey has to offer.
Rooted in history, the only direction they know how to go is forward, but not before giving a lesson in WWK: Whiskey Worth Knowing.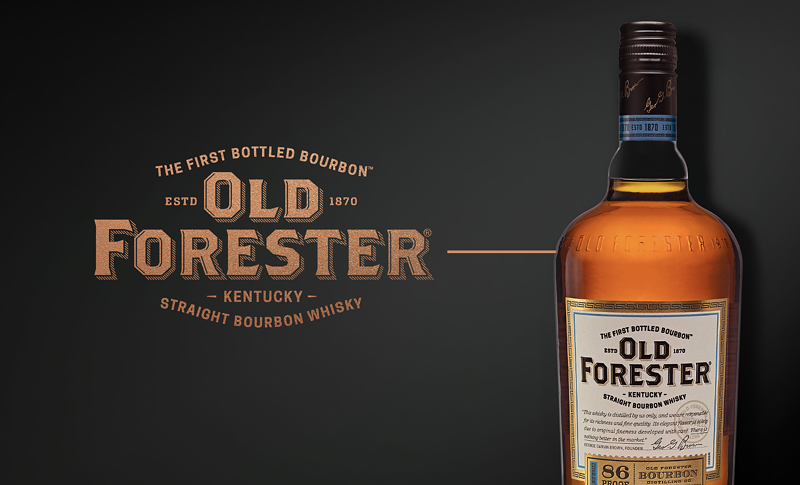 The word "old" evokes the sense that something is outdated or irrelevant or degraded. In the case of Old Forester Kentucky Straight Bourbon Whisky, it means quality you can taste that never gets old.


Old Forester history dates back to 1870. The result of a partnership between pharmaceuticals salesman George Gavin Brown and his half-brother, John Thompson Street Brown, Old Forester was born from curiosity and a commitment to perfection. After founding J.T.S. Brown and Bro., they became "distillers and dealers in whiskey" and the first to offer bourbon in sealed bottles, ensuring the customer that a quality experience awaited them. Among their bourbon varieties one was hailed as their best: Old Forester.
The 86 proof (43% ABV) full-bodied bourbon includes a unique yeast strain and grain content and endures a twice-distilled process before aging in newly toasted and charred oak barrels for a minimum of four to six years before it hits your lips. Boasting scent notes of tobacco and vanilla, oak, spice, with hints of mint and strong floral character, Old Forester Straight Kentucky Bourbon is long, warm, and slightly drying with a notable sweetness, finishing sharp before softening with hints of oak, sweet corn, vanilla, and orange.
To this day — more than 151 years later — the descendants of Gavin Brown still oversee Old Forester Straight Kentucky Bourbon to ensure the quality the brand is built upon.
A Whiskey Recipe Worth Making:

Old Forester Old Fashioned
2 oz Old Forester Signature
.5 oz Demerara Syrup
2 dashes Angostura®
Directions:
Stir with ice, strain into double old fashioned glass with fresh ice
Garnish with wide orange peel, oils expressed over the cocktail

Enjoy, and, as always, drink responsibly.
PLEASE SIP RESPONSIBLY. OLD FORESTER KENTUCKY STRAIGHT BOURBON WHISKY, 43-57.5% ALC./VOL., OLD FORESTER MINT JULEP COCKTAIL, 30% ALC./VOL. OLD FORESTER DISTILLING COMPANY AT LOUISVILLE IN KENTUCKY. OLD FORESTER IS A REGISTERED TRADEMARK. "AMERICA'S FIRST BOTTLED BOURBON" IS A TRADEMARK. ©2021 BROWN-FORMAN DISTILLERS. ALL RIGHTS RESERVED. ALL OTHER TRADEMARKS AND TRADE NAMES ARE PROPERTIES OF THEIR RESPECTIVE OWNERS.