Woodford Reserve, Old Forester, Gentleman Jack, and Jack Daniel's Single Barrel Select. When one encounters these brands, one word comes to mind: quality. However, once tasted, it's clear that these brands are more than mere drinks, they're experiences, ones that in some cases have spanned over more than a century and have led the way in innovation while maintaining a dedication to heritage, craft, and the journey.
Their histories are as rich as the whiskeys they carefully compose, barrel, age, and have been serving for generations. Since their founding, these American brands have helped lead the whiskey revolution, exposing the world to flavors and finishes, notes and tones, and all of the hidden complexities that whiskey has to offer.
Rooted in history, the only direction they know how to go is forward, but not before giving a lesson in WWK: Whiskey Worth Knowing.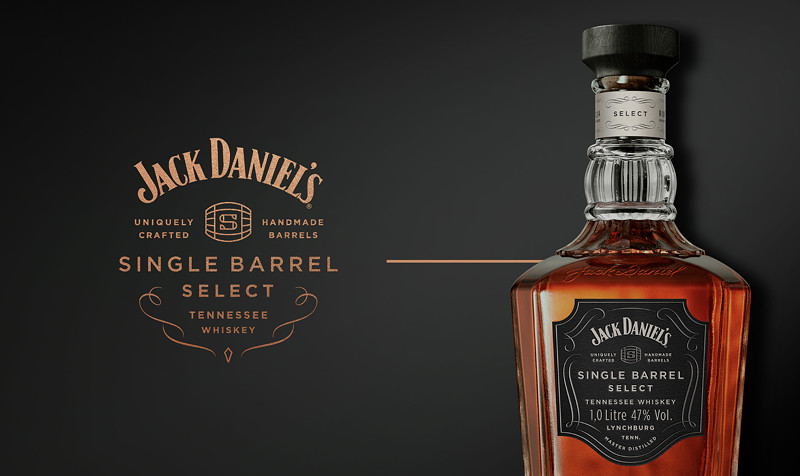 While no two snowflakes are said to be the same, Jack Daniel's Single Barrel Select maintains a similar uniqueness as each bottle is a reflection of the subtle variations within each handmade oak barrel where it is aged.
Introduced to U.S. whiskey-drinkers in 1997, Jack Daniel's Single Barrel Before bottling, the respective barrel is chosen from the upper tier of the barrelhouse where temperature changes are most drastic...for Jack Daniel's 94- proof Single Barrel Select, this process yields a more pronounced maturation and intense flavors. Each bottle is then labeled with its barrel number and bottling date so you, the distinguished drinker, knows that what you're enjoying is one of a kind.
Jack Daniel's Single Barrel Select. Robust oak flavor paired with rich caramel and vanilla, as well as fruit and floral notes resulting in a long and satisfying finish.

Whiseky Recipe Worth Making:
Jack's Way with Single Barrel
1.5 oz Jack Daniel's Single Barrel
Directions:
Served neat in a rocks glass

TENNESSEE WHISKEY, 47% ALC. BY VOL. (94 PROOF). JACK DANIEL DISTILLERY LYNCHBURG, TENNESSEE. JACK, JACK DANIEL'S, AND OLD NO. 7 ARE REGISTERED TRADEMARKS OF JACK DANIEL'S PROPERTIES, INC. © 2021. ALL RIGHTS RESERVED. ALL OTHER TRADEMARKS AND TRADE NAMES ARE PROPERTIES OF THEIR RESPECTIVE OWNERS.