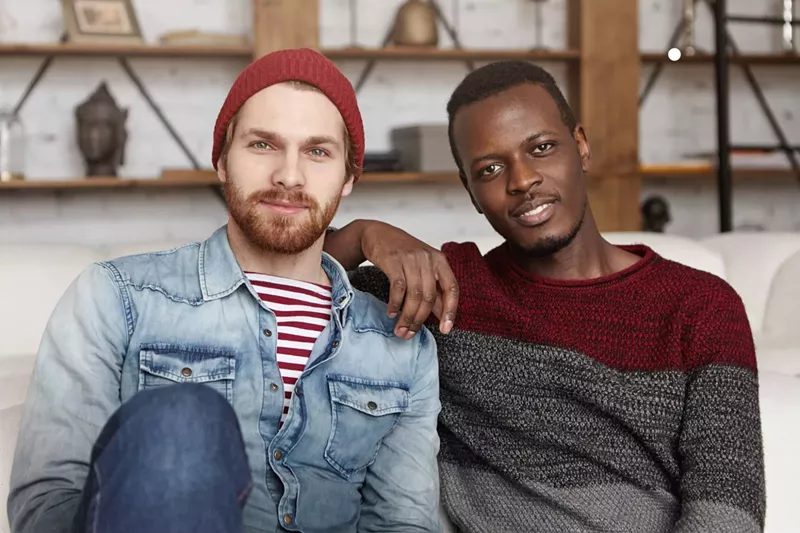 Online dating as an LGBTQ+ person presents a world of opportunities with the many dating apps and sites available to use. Whether going on dates in the real world or using online dating sites, your expectations, dealbreakers, and non-negotiables in a relationship are likely going to remain consistent. Luckily, when online dating various factors, like your partner's gender, religion, values, etc., can be sorted through much faster and easier.
RELATED: Best Transgender Dating Sites and Apps
Using online dating sites and apps is becoming increasingly popular, especially within the LGBTQ+ community. Finding love and a serious relationship with a compatible partner in this way is the new norm, and something many LGBTQ+ singles are taking advantage of.
There are many dating apps available to use, which can make it hard to decide which is the best choice to find love. We've done all that research for you and have put together a list of the best gay dating apps for a serious relationship.
Best Gay Dating Sites
1.
eHarmony

2.
MenNation.com
3.
OutPersonals.com

4.
Grindr

5.
Her

eHarmony is a dating site used by singles who are looking for a steady, long-term relationship. The company is on a mission to match people looking for love, whether straight, gay, or bisexual. The platform can be used to pair same-sex couples, as well as straight couples. Many gay men use this online network to find other gay singles, and ultimately a compatible partner also looking for a serious relationship.
eHarmony is one of the best dating platforms because of its commitment to help people find love. Believe it or not, the dating site started as a Christian dating site for straight singles only. Since then the company has expanded its platform to include the LGBTQ+ community.
Gay singles can search for "men seeking men" or "women seeking women" and the algorithm will then create matches that best fit your preferences. The eHarmony algorithm is based on an 80-question Compatibility quiz every user must complete when creating an account. This questionnaire is then utilized to help you find the perfect match.
Pros

-
Most users are looking for serious, long-term relationships

-
Specific search options available for same-sex relationships

-
80-question personality test for better matches based on values, interests, and similar outlooks
-
You can browse other profiles completely for free

-
The paid membership option affords you unlimited direct messaging and video chat
Cons
-
Some members embellish their profiles

-
A paid membership is needed to use all the available features

MenNation has over 100 million active members and around 50,000 members using the dating site daily. The platform is generally known as a gay men-only dating site, but it can also be used to find a more serious relationship. With such a large community of gay men using MenNation.com, there are likely some singles who are actively looking for or open to finding love.
This gay dating app started back in 1997, making strides within the LGBTQ+ dating community. MenNation is open to people of all walks of life and known to be a no-judgment zone. Gay men are encouraged to open up and be themselves to pursue their interests when it comes to dating and finding a partner. Although many users are more interested in casual dating, there are some opportunities for long-term romantic connections.
You can test the waters with this dating app and see if there are any love prospects out there. With millions upon millions of profiles and users, this fast-paced platform is one of the best gay dating apps on the market today. It has a long-standing reputation and is trusted among many gay men.
Pros
-
Free to make an account and afforded an unlimited number of profiles views
-
Private conversations and messaging available
-
All profiles are 100% free

-
Ability to save online crushes with the Hotlist feature
Cons
-
The platform is often used to find casual fun, rather than serious relationships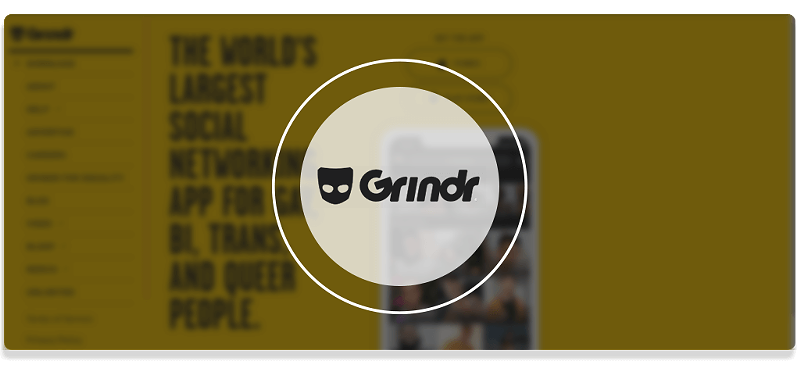 Grindr is one of the most popular and widely used gay dating apps. It's commonly referred to as having casual dating because of the location-based matching system. This feature enables users to quickly meet up with other nearby users. However, in recent years, the dating app is being used as a place to find love as well. Many users choose to take the relationship from online to IRL for both casual and more serious dating.
With its huge name recognition, many gay singles are turning to Grindr to find love. Because it's so popular within the LGBTQ+ dating community and often used as the go-to app for gay people, the user pool is vast and diverse. There are opportunities to find a partner who has similar interests and is looking for the same type of relationship.
Since 2009, more than 27 million men have downloaded the Grindr dating app and over 4 million users are active daily. The app puts men in touch with potential partners that are in the local area, making it easy to find a casual dating relationship and something more long-lasting.
Pros
-
The most popular gay dating app of any social network

-
Men can connect with other users with private messages, as well as in group chats
-
You can view nearby users with the real-time GPS feature
-
The dating app is 100% free to use
Cons
-Known for casual dating culture and connecting casual dating relationships
OutPersonals is an app for gay men, lesbians, and bisexual men and women. The platform has over 260,00 active members, where users can use a standard free account to search for other member profiles. With an upgrade to the premium membership account type, users can then view other user profiles and pictures. The upgrade also affords you the messaging feature, allowing you to privately message as many members as you want.
OutPersonals makes it easy to connect with other users and find potential partners, whether you're looking for a casual dating relationship or something more serious. There is a wide range of search tools and features, helping you sort through member profiles and find a match.
The platform connects people looking for friendships, relationships, or no-strings-attached dating. Plus, based on your preferences, the site will curate a match-list of users who have similar interests. Many even use the site as a social network to further connect with other people in the LGBTQ+ community.
Pros
- Flexible payment options for all membership types
- Ability to create a blog on your profile and view other member's blogs
- Messaging and video communication tools on the platform
- Over 1 million people have created an account on OutPersonals
- You can create a profile entirely for free, with the option to upgrade for additional features
- You can filter search results based on location, age, and more
Cons

- Mostly used as a dating site
- Some scam and fraudulent profiles
HER is a dating app for queer people, specifically women. The platform is very inclusive and accepting of everyone, including those that identify as gay, bisexual, and non-binary. There are around 17 sexualities and 18 gender identities available when signing up for an account. Additionally, HER lets you assign more than one pronoun to your profile.
The HER community is extremely diverse, including bisexual women and trans women, as well as non-binary, gender fluid, pangender, agender, questioning, and gender non-conforming folks. This helps users connect with other members with similar interests and outlooks.
HER is one of the best dating apps for finding a serious relationship. But it's also used for other things like making new friends and planning events. Essentially it's a great platform to connect with other people in the LGBTQ+ community. It functions more like a social media network, rather than an ordinary dating app.
Pros
- One of the only LGBTQ+ women-only dating apps
- An inclusive and diverse site that helps cis, trans, and non-binary singles meet other people in the LGBTQ+ community
- Similar to a social media network, where you can comment on photos and events
- Private messaging available with mutual matches
- Local Queer community events connecting users in real life
- 100% free to make a profile and use the app
Cons
- There is no desktop site, only an app version available to use
Conclusion
There are several options to choose from when deciding which dating sites are worth the try. For the LGBTQ+ community, there are several gay dating apps designed specifically for men and women looking for a serious relationship. Each of these dating sites has different tools and features to help you match with a compatible partner. At the end of the day, finding a long-term, serious relationship via an online dating site or app is entirely possible. It just requires you to put yourself out there, which is of course easier said than done.
Online dating experiences can be tricky. It can be hard to truly get to know someone over your phone, and there's always the chance that you could be catfished. Still, it's entirely possible to find love on a dating app. You just have to take a leap of faith, set up a dating profile, and trust the process. Keep in mind - if you plan to meet in person, do so in a public place in case something goes wrong. A local coffee shop or crowded restaurant are both good options.