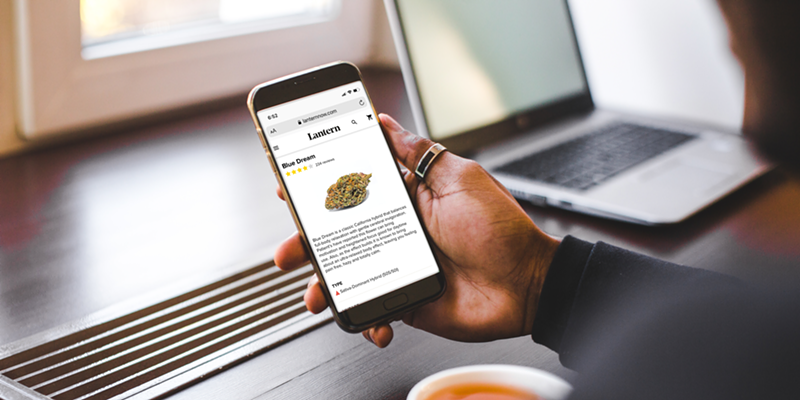 So how are you feeling these days?
Whether you're feeling the newly found relief of being vaccinated, latent social angst, ongoing uncertainty, or just looking for a good night's sleep – it's all too easy to feel a little bit of everything and still anything but normal. However you're currently feeling, cannabis can be a wonderful way to calm your mind, restore your emotional strength, and relax.
If it sounds intimidating to figure out the right product, no need to stress - Lantern has your back. Buying cannabis should be as stress-free as the experience itself. Lantern has created an online experience designed to meet your needs, with feelings-first product search, convenient discovery tools, and free, same-day service. So you can get exactly what you're looking for, today, without ever stepping in a dispensary.
Sounds a little too good to be true? It's not: by partnering with local dispensaries and brands, Lantern is the first, and largest, cannabis destination serving Detroit and the surrounding areas for new and experienced consumers alike. And now, you can get $25 off your first LanternNow.com order with code MT25.
So does happiness grow on trees? All we can say is there are good vibes ahead. Here are some of Lantern's top-trending cannabis strains, ranked in no particular order by consumers' reported feelings and effects.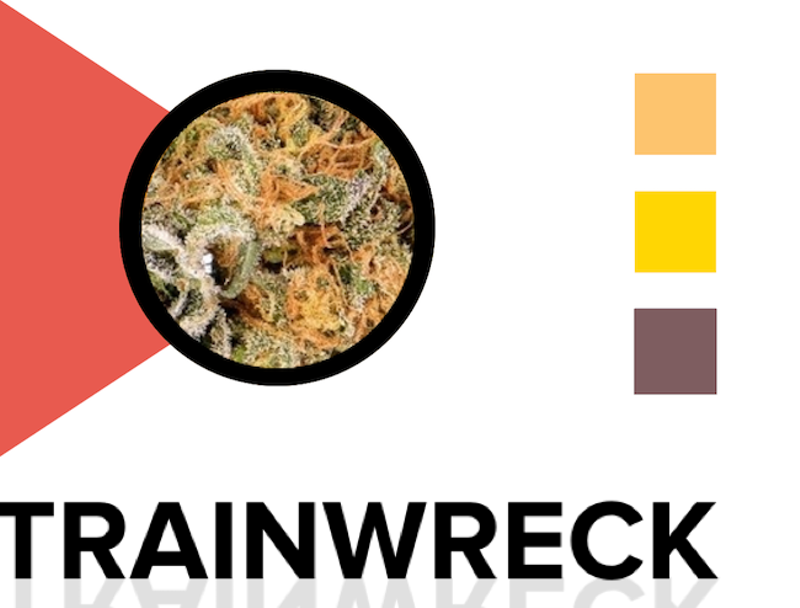 Shift to Uplift with Trainwreck
Has your year been a total trainwreck? Then you definitely deserve to hop on the fast track to positive vibes with Trainwreck.
Trainwreck is a cross of three landrace strains: Mexican, Thai, and Afghani. Its relaxing effects are multidimensional, beginning with a euphoric energy best suited for outdoor activities. Unlike other energetic, landrace sativa hybrids - there is no crash or sudden exhaustion. After a few hours, the sativa dominance fades and it's time to enjoy the indica traits - relaxation and restful sleep.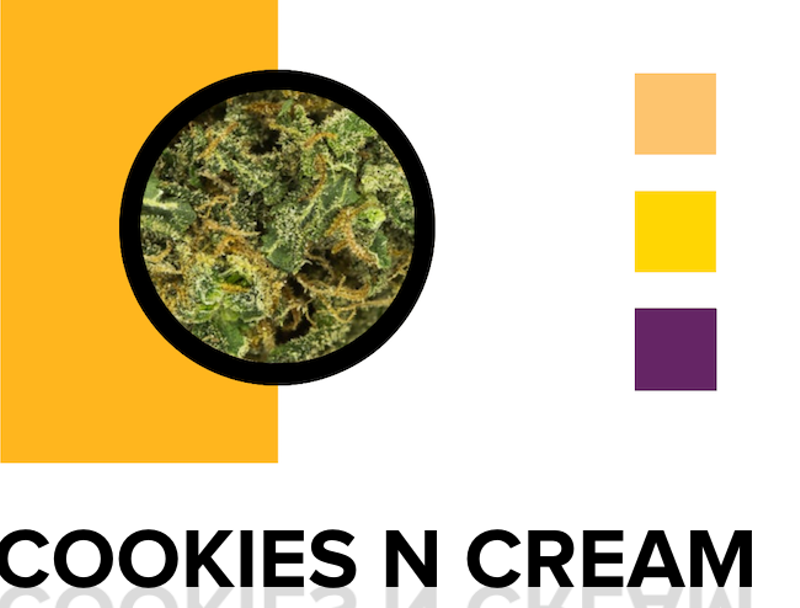 There's nothing like a little comfort food to revitalize your soul. In fact, many people consume cannabis before chowing down in order to heighten their senses and get more out of each bite.
If you find yourself craving your go-to treat, why not pair it with an equally deliciously-named strain? In addition to taking your favorite food to another level, these strains may also help you ease your mind along with your appetite.
The sweet-flavored strain Cookies N Cream helps consumers feel relaxed, pain-free and creative at the end of the day. Dunk into this 50/50 hybrid preroll for an evening of euphoria and tranquility, already at the perfect dose.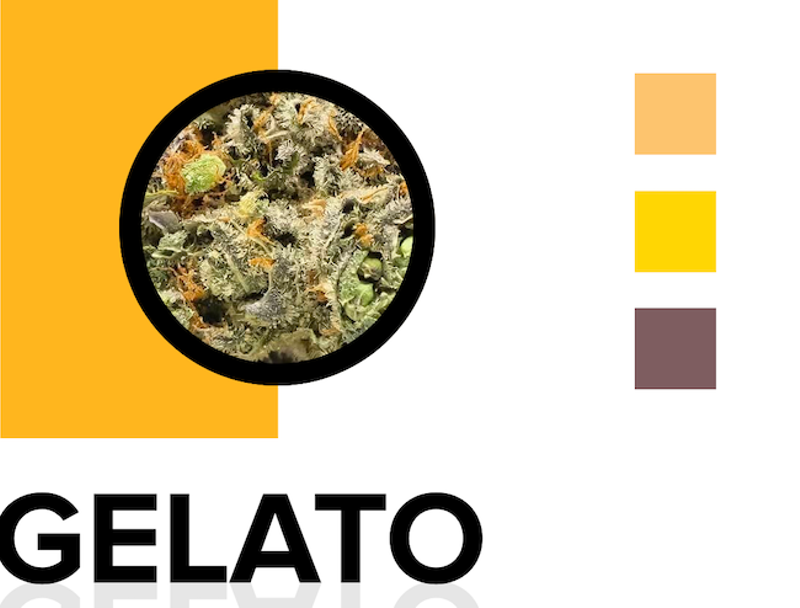 Take a vacation in your mind: Gelato
Itching for a trip? You're not alone. Just because you're stuck at home doesn't mean you can't satisfy your wanderlust. You don't need a plane ticket to Italy when you can enjoy the strain Gelato right at home.
Also known as 'Gelato #33' or "Larry Bird,' Gelato is a well-balanced hybrid that hails from California and shares part of its name with the jersey number of the famous Boston Celtics forward. Choosing this flower is a slam dunk for those who want to feel a peaceful body buzz with a heady high that promotes focus and energy at onset, followed by a calming effect that lasts up to an hour.
While it may not match the actual thrill of the open road, you can appease the travel bug with TV shows like Anthony Bourdain's "No Reservations" or nature documentaries such as "Planet Earth".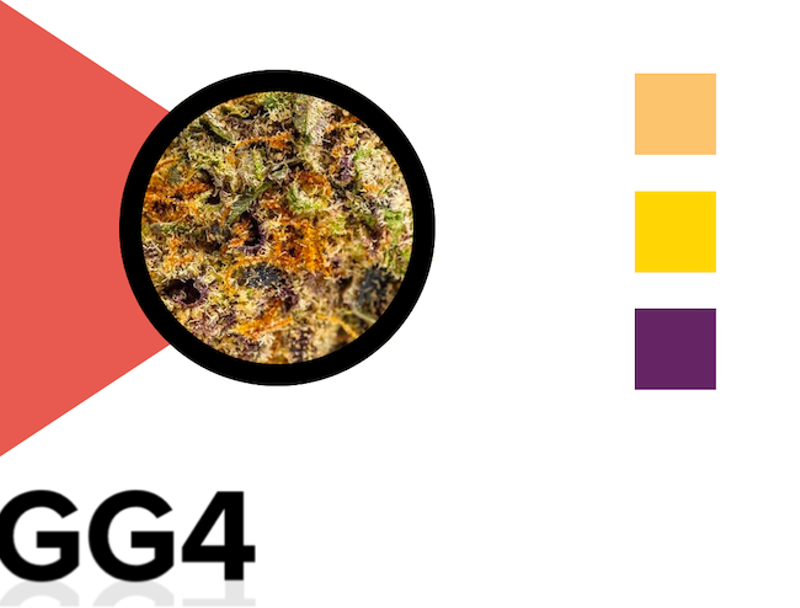 Drift into Dreamland with GG4
Seeking a calming, soothing high that will help you relax before bed? Try a body-melting embrace from the gentle green giant of cannabis strains, Gorilla Glue #4 (or as it is more commonly and technically legally known, GG4).
Known for the dense stickiness of its resin, GG4 gives off a delicious complex scent that is earthy, piney, and sour. A rich flavor profile leaves a taste of smooth dark chocolate. Because GG4 can deliver a strong head-high, it's best to try it in a comfortable environment where it's ok to be a bit spacey. The effects of GG4 make it ideal to consume after a long stressful day when your only plan is to unwind before going to sleep.
Many often choose a dispensary to shop from based on how close the dispensary is to where they live, and sometimes have to sacrifice getting exactly the right product, or at the best price (or both). By offering free, same-day delivery on all orders, customers who shop at LanternNow.com have access to products from dispensaries all across Detroit, ensuring they get exactly what they want at the best price.