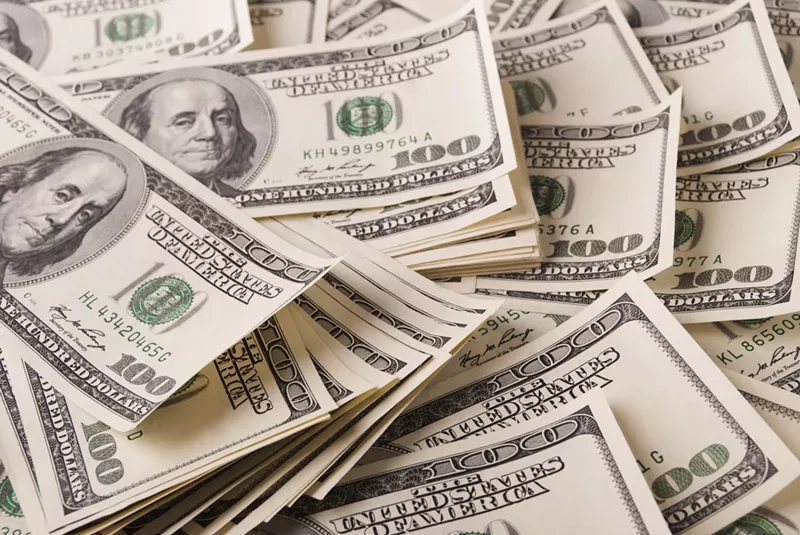 Recently, we spoke with angel investor and former Lightspeed Venture Partners Managing Director and Binary Capital co-founder
Justin Caldbeck
; we got to ask
Justin Caldbeck
questions about what it is like to work in venture capital, and how individuals looking to enter the industry or switch careers can best prepare to work in VC.
According to
Justin Caldbeck
, "There is no "typical" day in the life of a VC. Instead, the landscape and industry are better known to foster wildly varying days. As I reflect on the core facets of the job that are externally facing, I think about three key buckets: sourcing, diligence, and portfolio support."
Venture capitalists never have the same day twice. They spend their time meeting with and evaluating prospective entrepreneurs, doing their diligence to thoroughly investigate the companies they are considering, and tapping into all of their resources in an effort to support their existing portfolios. VCs stay vigilant for shifting market landscapes, and they are responsive to the changing needs of a growing business. They look for unique opportunities with a keen eye, getting their thrills from drawing a business's potential out to its fullest.
That being said, if you are looking to work in VC, one of the best things that you can do before you apply for a VC job is to adopt the mindset of a VC.
The Mindset of a Venture Capitalist
Busy venture capitalists are usually managing several investments at various stages all at once. They need to know when to shut everything else out and focus on one thing, and they also need to be able to handle multiple tasks at the same time. Each VC has their own style and brand, but there are a few key elements to their mindset that will benefit anyone who wants to get their feet wet in venture capital.
Have a broad skillset and be eager to learn
The best VCs start out with years of experience in business on every level, from startup to exit, and they draw on that experience every day when making their decisions. They also know when to clear their minds of predispositions, so they can fully take in the information they are seeking. The sourcing and diligence stages are for gathering intelligence. Your experience should only inspire your questions, and it should not color your listening at this point. You will use your experience in the later stages of the process to make investment decisions, develop relationships, and advise and assist your portfolio businesses.
Relationships
Without
strong relationships
, a venture capitalist has no assets. They must be able to build trust and communication within their firm in addition to having a strong network outside the firm.
When we asked
Justin Caldbeck
about the best way to build relationships with other investors, this is what he had to say.
"I think the best way to build relationships with other investors is to do it in a way that's authentic and non-transactional. Don't always make it about a "deal" or reach out when you need something from someone else. I ultimately want to find partners that share similar values and a desire to also work hard to support the great entrepreneurs and companies through their many ups and downs post investment.
I think that there are lots of ways to do it—for instance, dinner events around shared interest themes. Or, in the current environment, we can do group zoom calls with investors and functional experts (e.g., growth or operations) whose expertise applies across a wide range of companies. Or, just spending a lot of time together socially to know them as people so that you understand their interests and what motivates them so you can find ways to be helpful to them on a day to day or week to week basis. Ultimately, it's all about authenticity.
I find conversations with other investors really energizing. Venture Capital can be a very competitive and often isolating job. Even within partnerships, there is often very little true collaboration and teamwork, so when you're able to find like-minded and collaborative investors, it's powerful in a few ways.
First, it allows you to jointly explore ideas, themes, and theses that you may have have spent time formulating with other investors who can poke holes in it, challenge your thinking and ultimately refine your thinking in areas that are interesting and vice-versa. I particularly enjoy meeting other investors who are similarly interested in consumer technology because it allows us to dive deeper into specific companies, themes, and best practices across companies we support in a deeper, more informed way.
Know When to Walk Away
One of the hardest parts of a VCs job is to have to tell people when things are not working, according to
Justin Caldbeck
. Sticking with it for too long, however, can lead to further losses for everyone involved. As a venture capitalist, you have a responsibility to stay honest and open with yourself, partners, investors, and especially your founders. It never feels good to acknowledge failure, but facing it head-on will teach you more in the long run than hiding from it and causing even more significant loss.
Be open-minded and flexible
Venture capital requires a special kind of mindset. You must remain open and flexible in order to respond to the needs of both investors and entrepreneurs, and your decisions will be based on your analytical skills, open-mindedness, and ability to forecast. Relationships are one of the most important factors in a VC's job performance, and you need exceptional communication skills to manage connections and assets, says
Justin Caldbeck
.
Being a venture capitalist is full of extremes. The lows of a failing company can sometimes leave you dragging for days, but the highs of getting an exciting new startup off the ground or seeing it succeed will take your breath away. If you are someone who can manage to keep grounded in the right mindset through extraordinary ups and downs, and you thrive on the success of others, then venture capital may just be the career move for you.