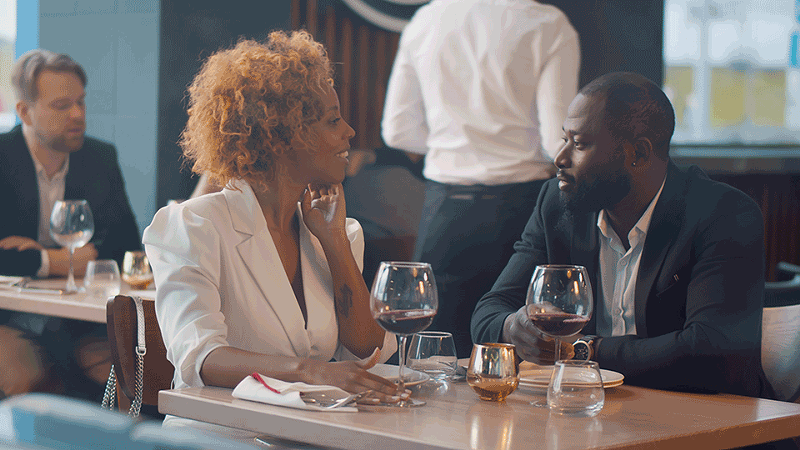 More than ever before, young people are growing up with a true sense of ambition. They are eager to enter the workforce and take on a career path they are serious and dedicated to. Making a concerted effort to improve your professional life is great at any age. Usually, however, it comes with sacrifices. Most of those sacrifices are to your personal life.
As you get busier in your chosen career, you may find you have less time to socialize. That may not necessarily be a problem if you're in a relationship, but for singles, it presents a real problem.
Professionals can find the idea of dating and finding the one a little overwhelming. You expend a lot of social energy during the day in your profession, regardless of what it is. Putting even more energy into dating can be too much to handle. It's overwhelming, awkward at times, and draining if you already feel spread too thin.
Today, there are a lot of dating websites and dating apps professionals turn to when they're looking for love. They want to know they're investing precious time into a person who understands what their career means to them. Some pros want to date people who are just as ambitious as they are. Others want a partner who will support their ambitions.
Regardless of what kind of professional you are and what you're looking for in a partner, there are dating sites and dating apps that are ready to meet your needs. After taking a look at what's out there, we determined these are the best dating sites and dating apps.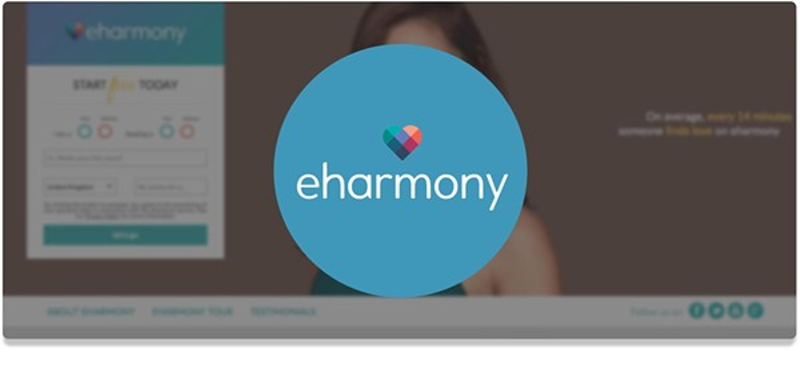 eHarmony is one of the biggest and most popular dating sites out there. eHarmony is great for singles who aren't sure exactly what they're looking for. You know enough to know you don't want to swipe through potential partners because you're looking for something more, but you're not sure a niche dating site is best for you.
eHarmony has helped people of all ages, sexes, and professions find the one. With over 10 million users and 750,000 using paid services, there's a good chance of meeting someone you hit it off with.
When you sign up, you'll take a compatibility quiz that analyzes your personality to find your perfect person. It admittedly takes a commitment from singles to see the process through, but that weeds out people looking for something more casual. Some people find the quiz introspective, but when you consider how deeply you want to know someone that you're looking to share your life with, it makes sense.
eHarmony users can join for free, but many people find the paid membership to be well worth it. Memberships range from $15 to $45 per month depending on duration.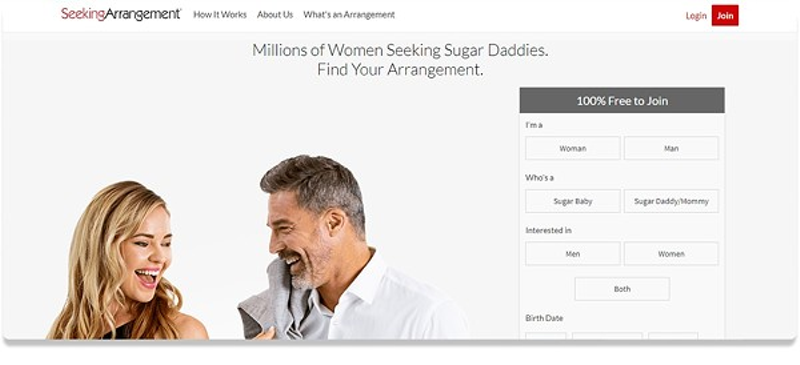 Seeking isn't exactly a dating website for professionals, but many professionals have found companionship and love on the dating site.
Some of the members of Seeking are looking for sugar relationships, which might also be of interest to some professionals. There are wealthy singles that love to spend their days taking care of someone and making them feel special.
If it's not for you, fear not. There are plenty of singles looking for a standard, serious relationship. The process may not be as straightforward as other dating sites but many have succeeded in finding both casual and long-term partners on the site.
Seeking encourages users to get to know different individuals and see what they really have in common. It doesn't hold your hand through conversation, so you'll have to put in work to meet the right person for you. For those who have a more aggressive, do-it-yourself attitude about dating, you'll find the site's simple interface a great way to meet new people.
Elite Singles is considered one of the best dating sites for professionals of all ages. Over 80% of the dating site's users have at least a bachelor's degree. They're also a little bit of an older crowd than different dating websites, with most users being over the age of 30.
Elite Singles aims to bring professionals who want the same things out of life together. When you sign up, you'll take an extensive personality test based on the Five-Factor Model. The model breaks your personality down into five categories: how open you are to new experiences, how extroverted you are, how agreeable you are, and how neurotic you are. It seems like a lot for some users, but for those looking for long-term love within their own league, it's well worth it.
Once you fill out your profile, you'll be shown matches the dating site thinks you're compatible with. From there, you're open to try talking to singles and find who is right for you. While there is a free membership available, most users recommend signing up for the premium. It's a little pricier than some of the other dating sites out there, but you know the professionals you connect with are people looking for the same things you are.
Luxy is another dating site that looks to give wealthy singles the best dating experience. A dating service that's accessible by website and by a dating app, Luxy puts financial status at the forefront of the conversation.
Now, not every hardworking professional is raking in the big bucks, so it may not be the best dating set up for anyone. If you work hard and are well paid, however, it can help you get the online dating experience that you're looking for. With 60,000 active users logging on every day, there are a lot of potential dates to go on before meeting your perfect match.
Luxy isn't set up like many other dating websites are. For example, over 40% of their members have total assets worth over $1 million. That means young professionals have the opportunity to meet someone with some serious income and power who understands their drive.
If you sign up for a free membership, you'll be asked to connect your profile to a social media account or email address. Then, you go through the vouching stage, where existing members decide whether or not new members should be allowed to join based on the quality of their profile. You have to get more than 50% of the votes in 24 hours to be accepted, so you'll want to be sure to be thorough about the profile. This crowd isn't looking for a modest answer when asking about your favorite luxury brands, so speak freely and honestly to find someone perfect for you.
Once you get in, many users find upgrading to the paid account helps them get the most of the site. Signing up for Luxy BLACK allows you to have your dating profile verified and ranked higher than others in searches, making it easier for you to meet someone great. Like Tinder, Luxy has the ability to swipe right on someone you're interested in matching with. With the mobile app, you can add Moments to your profile, similar to Instagram Stories. These social media-like features are a great way to get started sharing more about yourself with others.
Millionaire Match is another one of the best dating destinations for professionals who are serious about success. The website and dating app are crafted to help some of the most high-level professionals, from CEOs to celebrities, meet someone wonderful. They've been helping people find love for over 20 years and have countless matches under their belt. With nearly 5 million members, they're looking to help as many single professionals explore a new way to meet new people. It's a fascinating dating pool to enter and many are really happy with what they find.
Create your profile by providing basic information. Then, delve into the more detailed questions that mirror conversations you might have while dating in person. A lot of people like the wide variety of areas these questions cover, as they help you learn a lot about a potential match and their personality before you even pursue a conversation.
Millionaire Match has many free features, but the paid ones are worth it for those who go for it. They bring more to your dating life and help enrich the online dating experience. Members can post a video introduction, which can tell potential matches a lot about who you are and what you're looking for. There's also a blog feature if you're the kind of person who feels they communicate better in writing.
The League was specially designed to be the best dating option for singles who prioritize ambition and intelligence when looking for a partner. Unlike other online dating platforms, The League is available exclusively as an app for iOS and Android devices. The fact that it takes this serious dating scenario and makes it mobile for the busiest young professionals has resulted in it being heralded as one of the best online dating apps for the career-minded.
Not only could you make meet some wonderful prospective partners on this dating app, but you might just meet someone who could be a great connection in your professional life. Many of The League's members are in consulting, finance, tech, and other rapidly growing industries. You might even realize you've crossed paths with someone you know from your professional world. The dating app looks to build power couples and you can tell their members are serious about it.
The League also prides itself on its exclusivity. Not everyone gets accepted, so you want to put as much work into your profile as possible. Your social media serves as part of the identity verification process, so you'll need to connect an account to your profile unless you pay for a premium membership, which is one of the pricier memberships of those out there. Depending on where you're located, the waitlist may be longer in some areas than others.
Once you're in, you'll get several matches sent your way each day. If you're looking for more, there are paid options that allow you to unlock some more potential matches. You can also meet and chat with people more casually on the dating app thanks to League Groups, which gives a great way to mix and mingle in a group setting.
The Inner Circle is another dating app many professionals have started exploring. It's not the usual swiping through singles like you would on Tinder or other similar apps. They want to help successful, ambitious individuals who work hard and love hard connect with one another.
Those using The Inner Circle come from over 200 major cities across the world, so there are wonderful chances of meeting someone spectacular. They're also in some of the leading industries out there, including tech, finance, healthcare, marketing, and consulting. The average age of a user on the app is 30, so it's definitely geared more toward young professionals.
To give it a try, you'll need to create a profile that you connect to your Facebook or LinkedIn. Whichever you choose, you must make sure your educational background on that profile matches what you're listing on The Inner Circle. Once your profile is filled out, you'll be placed on the waiting list until it's vetted. The time on the waiting list varies, but many discover that it's anywhere from a couple of days until a couple of weeks until they're cleared. It may feel like a long time to wait, but it's one of the ways they control the quality of the men and women using their services.
You can filter through potential matches by feed. Free members are offered a limited amount of features to filter by, where premium can use additional filters. You'll also learn a lot about a member from their profile, as their interests are listed in convenient bubbles that are easy to browse.
If you're into meeting someone in real life, The Inner Circle even hosts free dating events in various areas. The activities are regulated by the app and are for members only to ensure everyone's safety. You can get the feel of a real date with one of the wonderful men or women you've met as matches on the app without having to worry about being scammed.