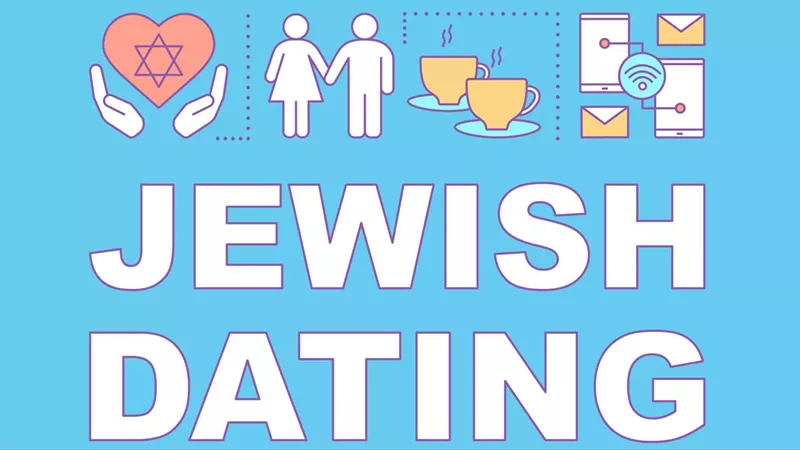 Dating sites are one of the most popular ways to meet someone - not far behind the traditional methods of finding love in your local coffee shop or through mutual friends. With millions of dating app users worldwide, chances are your perfect match is somewhere out there. It may just take a whole lot of swiping to find them.
Regular old dating already involves a lot of unknowns. You're entering uncharted territory, meeting entirely new people with the intent of forming either a short-term or long-term relationship. With that, it's much easier to connect with people that share common interests, backgrounds, and goals.
If you're a Jewish single looking for other Jewish singles, you've come to the right place. Finding "the one" takes true compatibility and rapport. That can be difficult to find through a single picture or short bio on someone's dating site profile. When using a dedicated Jewish dating site, you're only increasing your chances to find a highly compatible partner.
To curb any sense of hopelessness when it comes to the online dating scene, we've reviewed some of the best Jewish dating sites to try out. Whether you're looking for a Jewish woman in New York City, a Jewish man on the West Coast, etc., these online dating sites will provide a large pool of Jewish singles that may just be the one.
7 Best Jewish Dating Sites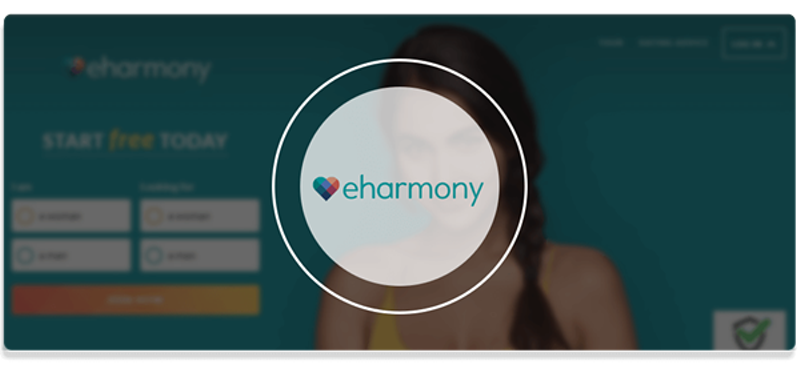 eHarmony is a company that's all about building a member base that is an ethnically, racially, and religiously diverse group of individuals. This includes helping Jewish men and women find long-lasting love.
eHarmony has a track record of success stories, connecting members based on their personality, interests, and overall compatibility. Finding an agreeable partner online can be a difficult task, to say the least. Because of this, eHarmony has developed an intelligent matching software, otherwise known as their Compatibility Matching Quiz, that does all of the tedious and time-consuming work for you.
To conclude, eHarmony is a great option for Jewish singles looking for love within the community.

Pros:
Singles are matched based on compatibility
Over a million-member success stories
The registration process is simple
There is a free trial available
Cons
The membership fees are pricey
No search feature
JDate is a dating site built exclusively for Jewish singles looking to connect with other Jewish singles. There are many individuals active on the site, making it easier to find your special someone. Each person on JDate is encouraged to highlight their beliefs, passions, and interests within their user profiles. This makes for genuine harmony between Jewish men and Jewish women alike.
The site is equipped to facilitate romance-based matchmaking, as well as friendship-based connections. JDate has hundreds of thousands of success stories within their community - from romantic relationships that have led to engagements and marriage to friendships that last for life.
This platform is available to Jewish people throughout the world. Having the opportunity to connect Jewish singles across the globe provides a convenient way for individuals to meet, interact, and ultimately find "the one".
Pros:
Free, but limited membership account available
Detailed profiles are encouraged
Online and offline opportunities to meet Jewish singles
User-friendly app and site
Cons:
Messaging feature only available for premium memberships
Lacks matching function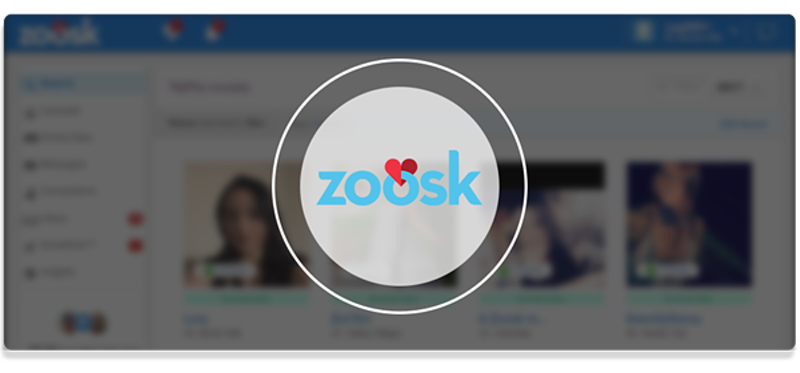 Zoosk is a dating site for individuals in search of a serious relationship. The site hosts 40+ million singles worldwide, many of whom are like-minded Jewish singles. Its easy-to-use interface allows you to browse through profiles that are both local and internationally based.
While the site is not exclusive to Jewish dating, Zoosk allows you to search specifically for men and women of the Jewish faith. This platform is best for Jewish singles that are looking for something long-term and serious, or even marriage. If you hold more traditional and conservative religious ideals, this is a great option to try.
You can also refine your search based on age, appearance, personality traits, and more.
Pros:
40+ million singles, 3 million messages sent daily, and 30 million app downloads
Advanced matchmaker features
Fitting for every gender and age
Members can match locally or anywhere in the world, depending on location and preference
Cons:

Zoosk coins are required for advanced features (they can get expensive)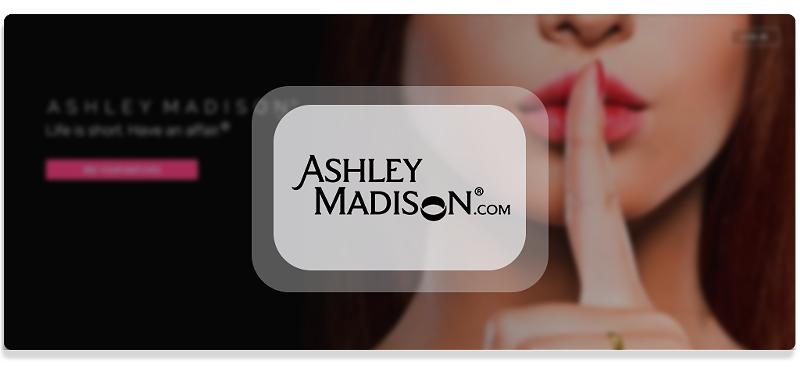 Ashley Madison is essentially the polar opposite of traditional online dating. Most users are married and looking to have an extramarital affair with other members. While this site is fun to use, privacy is always on the minds of members. This kind of online dating experience is more secretive, as each user has a lot on the line. You will find that most members are trustworthy and practice a high level of discretion.
Even though it's a site designed for people looking for an affair, it functions like any other dating site. First, you will be asked to make an account. Then you can start the process of searching for people to match with. There are also video messaging functions available.
The site has a large member community, and most are highly active on the site. You'll be able to find and chat with many people in a similar situation.
Pros:
The site has a large community
Members are highly active day-to-day
Advanced chat capabilities
No personal information is required to sign up
You can download and use parts of the app for free
Cons:

A monthly membership fee is needed to use all of the features

EliteSingles is the ideal choice for slightly older Jewish singles. Most members are over the age of 30 and looking for a long-lasting match. The platform boasts that its members are highly educated and hold above-average degrees. If you're looking for a person with a steady and reliable job, this is the ideal platform to try out.
The site takes an in-depth personality survey to match two individuals that are like-minded and in sync with one another. The questionnaire is highly effective if you have specific needs or requirements - for example, someone who strictly follows a Kosher diet and attends religious services frequently.
It's also a good option if you're a non-Jewish person interested in dating a Jewish person. Since the site is not exclusive to Jewish dating, the community includes a diverse group of individuals stemming from all walks of life.
Pros:
Over 300,000 new members per month
Daily profile checks to ensure a safe and secure dating experience
85% of members are well educated
Registration sign up involves an in-depth questionnaire
The site runs background checks on its users
Cons:
Site features are limited without a premium membership
The personality test can take a while to complete
JPeopleMeet is a fun and exciting way to meet new people. The platform is designed mainly for Jewish dating, and for the most part, the men and women on the site are looking for serious relationships. If that aligns with your goals, this could be the dating site for you.
Because the platform is catered toward matching Jewish men and women, the search function accounts for preferences specific to the Jewish culture. For example, profiles include important details like whether the individual is Kosher, how often they attend synagogue, and more. This will help make the process of finding your soulmate more efficient and successful in the end.
Pros:
There are free plans available when creating an account
If you opt for a premium membership, the plans are relatively affordable
Members can like and comment on other user's pictures and profiles
Site features are geared specifically toward the Jewish faith
Every profile must indicate whether they are Kosher or not
Cons:
There is no mobile app version available at this time
Few members are active daily and online to chat
Jswipe was created by the same company as JDate, but it's catered to the younger Jewish generation. So, if you're a millennial Jewish single this could be the spot where you find your ideal match. It works with a swiping system, where users will either swipe left or right after viewing another person's profile. Because of this, it's often referred to as the "Jewish Tinder".
This platform is mainly where young singles find other like-minded individuals that are interested in casual dating. After getting a match, you'll be celebrated with a congratulatory Mazel Tov and Hora dance! This Jewish dating app intends to make the experience fun, while still incorporating specific Jewish traditions.
Overall, this app provides a chance for the young Jewish community to interact and connect.
Pros
:
Handy settings to see if someone is more traditional
Packed full of young Jewish members
Easy-to-use swiping system
Cons:
The platform is more niche, so there aren't as many active members as some other dating apps
Most JSwipe users reside in major cities around the world
FAQs
Why Should I Use a Jewish Dating Site?
Jewish dating sites are designed particularly for singles who share similar values, traditions, and religious views. You'll be able to explore thousands of member profiles that have a common belief system already established. This is very helpful when it comes to compatibility and matchmaking in the online dating world.
There are a variety of online Jewish dating sites - from more widespread platforms, like eHarmony, to sites built exclusively for Jewish singles, like JDate and JSwipe.
Many Jewish people use resources like these to find their perfect match.
What is the Jewish Dating Culture Like?
The Jewish dating culture emphasizes family heritage, strong values, and long-established religious customs. The importance of these traditions is held in the highest regard by many.
According to conservative Jewish beliefs, dating is viewed as a serious matter with a distinct endgame - marriage. It plays a specific and dedicated role for men and women actively seeking a life partner. Traditional Jewish values indicate that dating is not meant to be casual and should not be used for entertainment purposes. Instead, it is a key ingredient for a steady marriage between two compatible individuals.
Of course, nowadays, many Jewish singles may see this kind of dating as old-fashioned. It's best to ask about someone's background, values, and intentions from the get-go. Are they looking for a short-term or long-term relationship? Do they hold traditional Jewish beliefs? Asking these questions will help you determine whether this person seeks a similar type of relationship as you.
How Can I Be Successful on Dating Sites?
Online dating is a very popular way to meet someone. Individuals could spend many hours per week swiping left or right for potential matches. After a while, using these dating apps can become exhausting, especially if you're struggling to find a compatible partner. If you're defaulting to patterns, like the same first date spot or going for your usual "type", it can make dating feel soul-sucking instead of fun and exciting.
Instead of doing the same thing over and over again, try to switch things up. Change your profile picture and bio. This information acts as a first impression in the online dating space. A fresh look can help give a new sense of confidence and make the dating process a little easier. You can also try messaging individuals you wouldn't usually go for and taking first dates to a spot you haven't yet experienced. Sometimes getting out of your rut and switching out old things for new things can help you find someone - maybe even "the one".
Are Only Jewish People Allowed to Use Jewish Dating Apps and Sites?
Dating outside of your usual niche can be quite rewarding. Although some sites are built specifically for Jewish singles, many platforms welcome anyone to join.
Jewish dating is not limited to only Jewish people. However, if you are not of Jewish background, it's important to understand and respect the beliefs of the faith. For example, in more traditional Jewish circles, marriage between a non-Jewish individual and a Jewish individual is not permitted. But, times are quickly changing and your partner may be open to the idea. Whether you're willing to convert to Judaism or not, it's essential to remain open-minded and considerate of your partner's religious beliefs and customs.
Are All Jewish Singles Looking for a Serious Relationship?
As times are changing, many Jewish people do not strictly follow some of the more traditional dating practices. With casual dating on the rise, the goal of finding someone to settle down with is not as popular as it once was, especially when it comes to online dating. This is true of both non-Jewish and Jewish singles.
Before signing up for any sort of dating site, it's important to decide what kind of relationship you want. Do you want to find love or do you want to date more casually? Determining this personal intention before connecting with other members will help you find an agreeable match.
Conclusion
Branching out to various dating sites can get overwhelming and stressful. However, Jewish dating through an online platform can also be a fun and exciting experience. There are so many of them to try and each has thousands of Jewish singles to find. We highly recommend the options listed above, many of which offer intricate matchmaking algorithms.
You could try out a few sites to see what feels right for your goals and which user interface you most like using. For example, eHarmony is a great choice for finding a soulmate. Their matchmaking capabilities take your data to connect you with someone who will complement your dating goals. Other options, like JDate and JSwipe, offer fun swiping opportunities to make a match.
Take your goals into consideration when choosing which site to go with - and worse comes to worst - try a few of them and see which you like best!