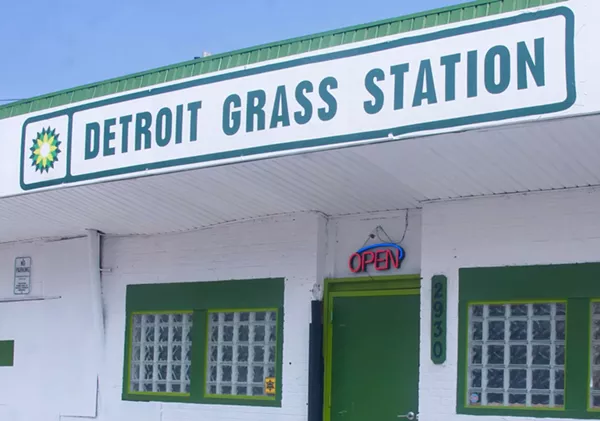 Zoning ordinances are making Michigan's burgeoning marijuana industry a little more complicated.
On Tuesday, the Detroit City Council voted unanimously to approve zoning laws which would limit the total number of marijuana facilities allowed to operate in the city to 75. In addition to the number of operations, the zoning law will also regulate specifically where marijuana facilities may be located in accordance with a ballot proposal that was passed by Detroit voters in November 2017.
Under the revised zoning ordinances, the locations of facilities which grow, process, test, transport, and sell to medical marijuana patients will be regulated by the city.
The Detroit News
reports that the new ordinance also sets limits on how large marijuana facilities can be and clarifies language regarding in what instances more than one marijuana facility may operate out of the same building.
On Nov. 6, Michigan voters will decide whether to legalize recreational marijuana state-wide. If the ballot proposal passes, then marijuana will be regulated and taxed by the state — much like tobacco. Many hope that marijuana's status as a cash crop will become a lucrative venture state-wide by including the growth of subsidiary industries like tourism and technology.
Jan. 1, 2019 will mark 5 years of recreational marijuana legalization in Colorado, which garnered
$63 million in tax revenue
within its first year. Detroit's southern neighbor, Windsor, will also enjoy recreational marijuana when
Canada goes federally legal on Oct. 17
.
Stay on top of Detroit news and views. Sign up for our weekly issue newsletter delivered each Wednesday.