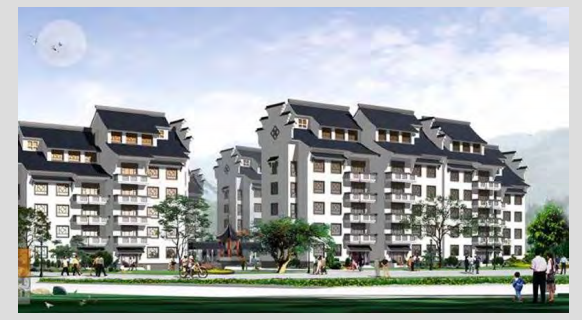 The city of Ypsilanti will not renew economic development director Beth Ernat's contract, according to multiple city hall sources.
The decision, made by city manager Darwin McClary, comes just after the city received a thorough report by an attorney it hired
to investigate a scandal over a trip Ernat and other city officials took to China
.
Ernat's three-year contract expires Monday. She and McClary did not immediately respond to a request for comment.
It's unclear whether the move is related to the scandal, but a summary of the investigation will likely be sent to council members today. That report is expected to reveal who paid $16,800 for four city officials to take a 12-day trip to China, and provide information about the apparent cover-up that followed.
As of now, it appears a developer and/or the Chinese government paid for the trip, and Ernat and other officials have made statements about the funding source that relevant emails and other evidence refuted.
The scandal and cover-up stem from
a proposed $300 million mixed-use development called International Village
. The project was to be built on 28 acres of city-owned land near downtown Ypsilanti and largely cater to wealthy Chinese students.
Ernat served as the city's point person on the project, which was first proposed in May by the Troy-based Chinese-American developer Amy Xue Foster. Ernat and three other city officials — including mayor Amanda Edmonds — who traveled to China from Sept. 21 to Oct. 2, led other city officials, city council members, and the public to believe that the Wayne State University Chinese Student and Scholar Association (CSSA) funded the trip.
But an
investigation
into the funding source by
Metro Times
found that to be untrue.
Foster proposed paying for the trip so officials could view Chinese architecture that would be replicated in Ypsilanti, and learn more about Chinese culture. But Ypsilanti City Attorney John Barr wrote in a May 24 email obtained by
Metro Times
that accepting the trip would be "unethical and illegal."
"Members of city council have traveled overseas in the past, but only at their own cost," Barr wrote. "If a city employee or mayor or council member wanted to go to China, it would be OK if they paid for it themselves, but if the developer paid, it would be unethical and illegal under the city code."
The city code to which Barr referred (Sec. 46-75. Offering gifts, loans, contributions, etc., for influence) was included in the memo.
"After talking with other agencies about funding opportunities, staff was contacted by Wayne State's Chinese Students and Scholars Association asking how they could assist in facilitating travel," Ernat wrote in the email. "The CSSA determined that they would provide four full scholarships to the city of Ypsilanti for the purposes of traveling to China."
On Sept. 19, council was to vote on a purchase agreement to sell the city-owned property to Xue Foster's company, International Village LLC. With the travel ticket in hand, Edmonds and council approved the measure by a 4-1 vote. On Sept. 21, the group of four city officials — which also included police chief Tony DeGiusti, and Mayor Pro Tem Nicole Brown — left for China.
However, on Sept. 20, David Strauss, WSU's dean of students, told
Metro Times
that the CSSA — the student group that Ernat and Edmonds claimed had funded the trip — had no money in its accounts, and never appeared to have the kind of funds needed to cover such a trip.
"We checked both accounts for this organization. They do not have the funds that they would have to have to pay for this kind of travel," Strauss told
Metro Times
. "Historically ... there wasn't a big deposit, or withdrawal, either," On Sept. 26, city manager McClary told
Metro Times
that the student group hadn't funded the trip — the Chinese consulate in Chicago provided the money. The consulate later denied that claim
in a statement to Metro Times
.
The
Metro Times
story revealing inconsistencies in Ernat's and Edmond's stories ran on Sept. 27, while officials were still in China.
That prompted the Ypsilanti City Council
to launch its own investigation
into the trip. As part of that, the council hired an independent attorney — Farmington Hills-based Plato Law — to investigate the funding source.
On Oct. 6, Edmonds made her first public statement,
admitting that the funding source was not the CSSA
, as she previously allowed officials and the public to believe. Edmonds wrote in the statement that she knew before the trip that the Chinese Consulate in Chicago funded it. That represented a major change in the story, but that version also was also not true.
Emails released by city attorney Barr later in the day on Oct. 6
showed that Ernat received the tickets from developer Xue Foster, and Edmonds was aware of that fact. Those emails contradicted Ernat's and Edmond's earlier claims.
Then, on Oct. 10, as part of its investigation, council convened a rare investigative hearing during which it issued subpoenas for and
questioned under oath the four city officials who traveled to China,
along with city manager McClary.
At the hearing, Edmonds
admitted
that she knew before leaving for China that the funds for the trip allegedly came from the Chinese Consulate in Chicago and passed through the developer. When asked why she never told the public or other city officials about that, she replied that she didn't have time between learning about the funding source on Sept. 19 and leaving on Sept. 21.
During the questioning, Ernat expressed little remorse and appeared a bit defiant. She told council that the CSSA paid for the tickets on Sept. 10 "to the best of my knowledge." But multiple emails released on Oct. 6 showed that to be untrue. Records show that Ernat received multiple emails revealing that the developer purchased the tickets on Sept. 5.
As the investigations continued, the project fell apart. A separate investigation into Xue Foster by
Metro Times
and Defend Affordable Ypsilanti revealed that
Xue Foster had no experience as a developer
. Her "development team" abandoned the project, and council member Pete Murdock declared in November that t
he project was in "a death spiral."
City council still does not know who paid for the officials' travel, though it's possible that the independent attorney's report will reveal the source.
Stay on top of Detroit news and views. Sign up for our weekly issue newsletter delivered each Wednesday.