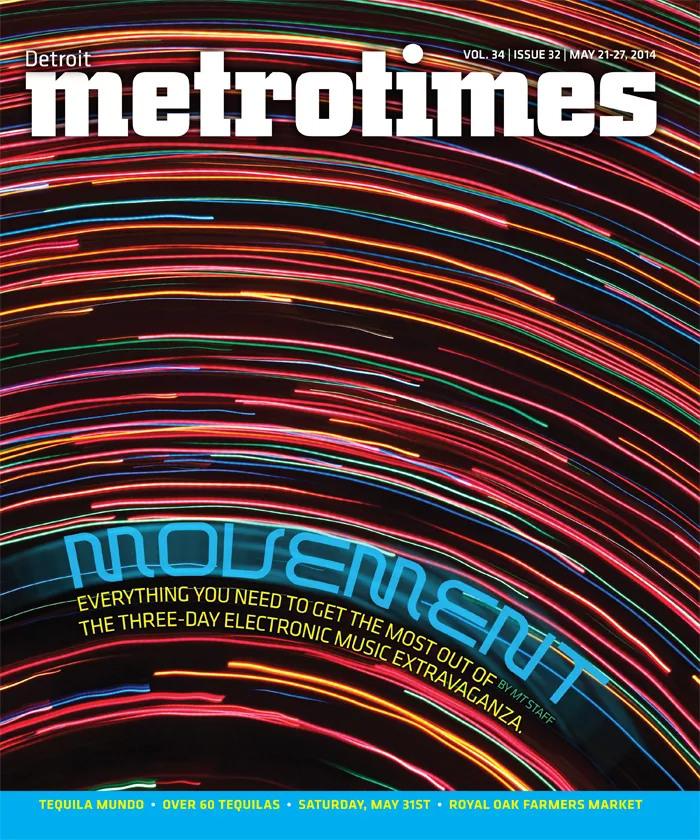 It's Movement time again, and that means Detroit's Hart Plaza is about to be overrun with fans of the many varieties of electronic dance music. From deep house to new-disco, from techno to dubstep — no matter what your choice of subgenre, there'll be something at Movement to get you dancing like a puppy on a trampoline. As well as the vast numbers of festival goers already living in metro Detroit, about half of the attendees will be coming in from other states, as well as Europe, South America, and Australasia. Movement has become an annual pilgrimage for electronic music aficionados and, based on the lineup, this year's event won't be disappointing anybody.
Local heroes like Jeff Mills and Kevin Saunderson perform alongside national favorites like Pete Tong and Carl Cox. Blossoming local talent will rub shoulders with some of the hottest acts to emerge worldwide, like Escort and Annie Hall.
For your pleasure, Metro Times has spoken to a wide variety of the performing artists, resulting in this bulky package that you're looking at right now. Writer Ashley Zlatopolsky attempts to uncover and untangle the mystery surrounding local troupe Underground Resistance, takes a long, hard look at Ann Arbor label Ghostly International, and shoots the shit with Claude VonStroke. Elsewhere, we give rapper Riff Raff a chance to give a good account of himself, explore the storied histories of Eddie Fowlkes and Pete Tong, get up close and personal with rising stars Justin Martin and Escort, and look at new Detroit talent in the shape of Asher Perkins and Gabi.
All that's left for you to do is to put on your favorite furry boots and animal hat (no pacifiers, please), get over to Hart Plaza this weekend, and dance yourself into an ecstatic frenzy.
See the full schedule at movement.us.