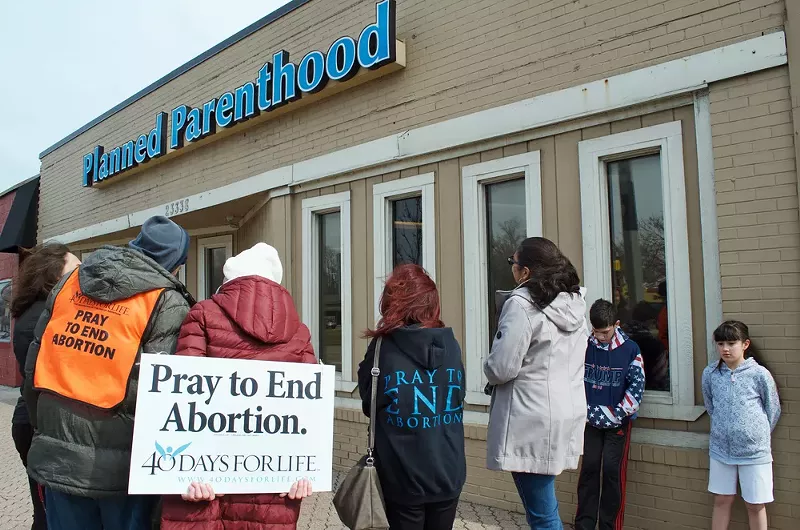 The announcement of President Donald Trump's nomination of conservative judge Brett Kavanaugh's to the Supreme Court has galvanized pro-life and pro-choice activists over one key issue: the potential overturning of Roe V. Wade, the 1973 landmark Supreme Court decision that gave women the constitutional right to end their pregnancies.
In Michigan, the ramifications would be substantial if Roe is overturned. A 1931 law that states a doctor could be charged with a felony for facilitating an abortion procedure. Individuals, whether medical practitioners or not, could be charged with manslaughter for assisting an abortion if the procedure is fatal, costing the life of the mother. The law has never been repealed and does not make exceptions for rape or incest.

"Roe v. Wade has been decided law since 1973," Robert Sedler, a Wayne State constitutional law professor told the Detroit Free Press. "An overwhelming number of women have assumed they could have a safe and legal abortion for decades. It would be cataclysmic for them to overturn it."

Post-Roe, pro-life group Right to Life, along with other organizations, have successfully lobbied to get a series of abortion restrictions passed, which have notably targeted low-income women. These include a 1987 law that banned the use of public tax dollars to fund abortions for women who receive welfare benefits. A 2013 law was passed that required women to buy an additional rider on their health insurance coverage to pay for an abortion.
There's little recourse on the legislative side to legalize abortion again if Roe were to be overturned due to the fact that conservatives hold majorities in both the House and the Senate. Therefore, the onus would fall on the will of the public to challenge the state law by collecting hundreds of thousands of signatures to put the issue for a vote on the state ballot. A 2014 Pew Forum survey found that Michigan residents are relatively split on the issue, with 54 percent of responders finding abortion legal in all or most cases, while 42 percent finding abortion illegal in all or most cases.

Abortion rates in the state have since diminished over the last three decades, with the number of abortions in Michigan having dropped from 49,098 in 1987 to 22,954 in 2017, according to the Department of Health and Human Services.

Democratic gubernatorial candidates Gretchen Whitmer, Shri Thanedar, and Abdul El-Sayed have all said they would fight for abortion rights if elected. Republican candidates Attorney Bill Schuette and Lieutenant Governor Bill Calley, who are all pro-life, said they would allow the law to stand.

Stay on top of Detroit news and views. Sign up for our weekly issue newsletter delivered each Wednesday.