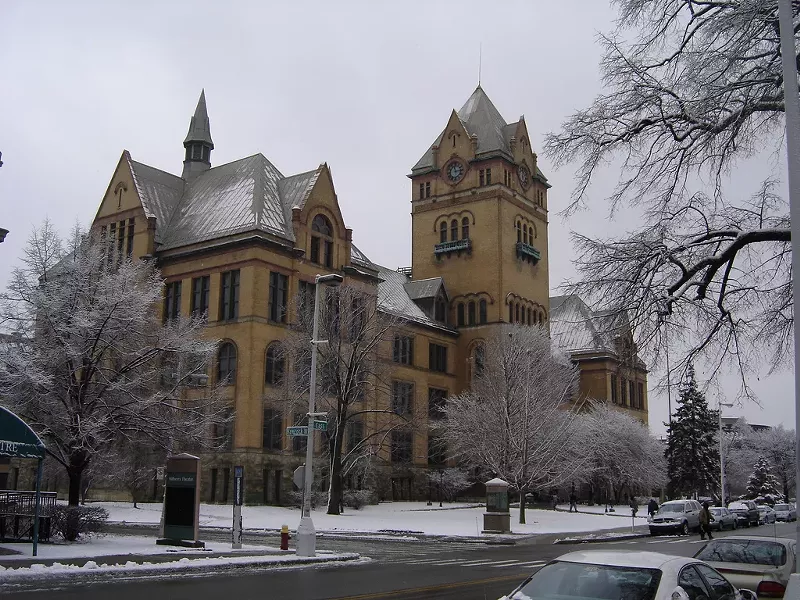 A Christian student group at Wayne State has been reinstated after the university de-certified the group in October.
The InterVarsity Christian Fellowship, an organization that has operated at WSU since 1941, was notified last October that its group was in violation of the university's non-discrimination policy because the group required its leaders to be Christian.
Wayne State's statement read,
Wayne State University took action to decertify the student organization InterVarsity because it is in violation of the university's non-discrimination policy, which is consistent with the United States Constitution. Every student organization that applies for organizational status must agree to this policy before being certified. Leaders of this group read and agreed to the policy during the application process.

The university is obliged and committed to protecting the constitutional and religious rights of everyone on our campus. Attaining official student organization status is a privilege rather than a right, and is conditional on compliance with our policy of nondiscrimination and equal opportunity.



We have taken every step possible to minimize the impact of the decertification on the group, and we approached InterVarsity last December with an offer to work on a resolution to this matter. Our offer still stands. Any such solution will be guided by our desire to reinstate the group's organization status while adhering to our nondiscrimination policy.
On Tuesday, March 6, the organization filed a
lawsuit
against Wayne State stating the school is discriminating against the group and violating federal and state law. "Wayne State's attempt to tell InterVarsity how to define its faith and select its leaders is anti-religious discrimination," the lawsuit reads in part.
The lawsuit also
states
, "Wayne State rightly allows fraternities to have only male leaders, female athletic clubs to have only female leaders, and African-American clubs to have only African-American leaders."
According to
Freep
, WSU released a statement Thursday affirming it would be re-certifying the student organization.
"Wayne State University values student groups as an integral part of campus life and co-curricular learning. We strive to foster student groups that are inclusive, diverse, and expand student experiences. After a review of the situation and communicating with the InterVarsity Christian Fellowship organization, Wayne State has decided to recertify the group as an official student organization.

InterVarsity Christian Fellowship member Cristian Garza said she hopes the school will make the change permanent, so other such organizations won't have to endure six months of turmoil.
"Being part of our school community has meant the world to us, and we're so glad that Wayne State is letting us back on campus," Garza said in a release.