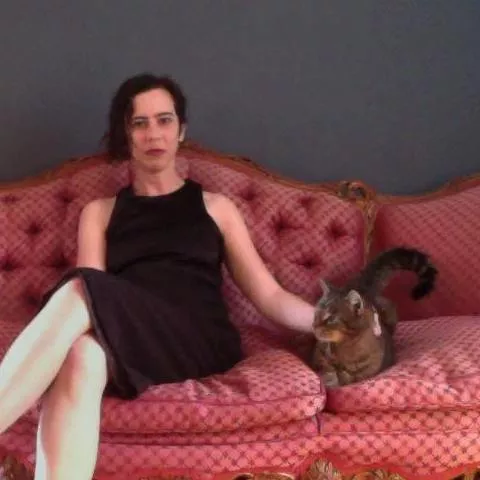 Happy birthday. You're moving to Detroit!
That was the news that greeted Chicago-based writer, artist, and cultural critic Anne Elizabeth Moore yesterday. Moore is the winner of the third
Write a House
competition, which renovates vacant homes in Detroit and awards them to writers interested in becoming part of the community and the local literary scene.
Moore, who was a finalist for the first Write a House giveaway, submitted a work of comic journalism for her application. The piece will soon be on bookshelves as part of her upcoming book,
Threadbare: Clothes, Sex, and Trafficking
, which explores the connections between the garment industry and human trafficking. The book is scheduled for a May release.
In Detroit, Moore says she plans to explore issues of land, housing, and water rights in Michigan's cities.
The home she won is located in Detroit's Banglatown neighborhood. It's the third vacant house Write a House has rehabbed in the area — in cooperation with Detroiters Working for Environmental Justice and local contractors —since their inception in 2014. The first was awarded to poet Casey Rocheteau in November 2014, and journalist Liana Aghajanian moved into the second in February 2015.
Thanks to strong support for the project, Write a House anticipates opening applications for their fourth renovation project this summer.