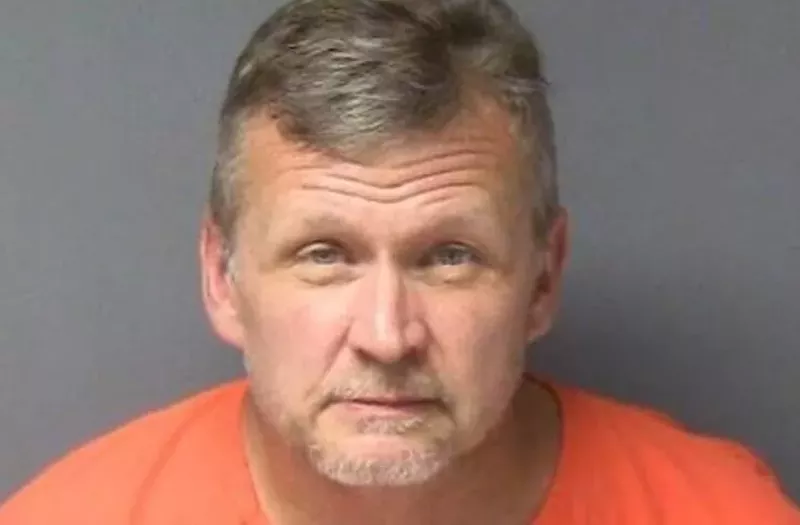 A Wisconsin man charged for his role in the plot to kidnap Gov. Gretchen Whitmer pleaded guilty Wednesday to a felony count of attempting to provide material support for terrorism.
Brian Higgins, 54, of Wisconsin Dells, faces up to five years in prison when he is sentenced.
Higgins surveyed Whitmer's vacation home in Antrim County, where a group of armed men planned to kidnap the governor. He's also accused of training with the men at a "kill house."
Higgins was arrested in Wisconsin in October 2020 and originally charged with providing material support of an act of terrorism, a felony that carries a maximum penalty of 20 year in prison.
In exchange for his guilty plea, prosecutors agreed to reduce the charge if he testified truthfully against the remaining defendants.
"Anti-government extremism poses a threat to the safety of public officials, law enforcement officers, and residents all across our state," Nessel said in a statement Wednesday. "My department's Hate Crimes and Domestic Terrorism Unit is working around the clock to ensure that those who attempt to sow discord and commit violence in Michigan are stopped before any harm can come of their plots. We will keep fighting to deliver justice as the remaining prosecutions continue to play out."
Nessel's office charged eight men for their role in the kidnapping plot. Six others were charged in federal court, and four of them have been convicted, while two were acquitted.
Higgins was among five men headed to trial later this year in northern Michigan for providing support for the would-be kidnappers.
Coming soon: Metro Times Daily newsletter. We'll send you a handful of interesting Detroit stories every morning. Subscribe now to not miss a thing.

Follow us: Google News | NewsBreak | Reddit | Instagram | Facebook | Twitter