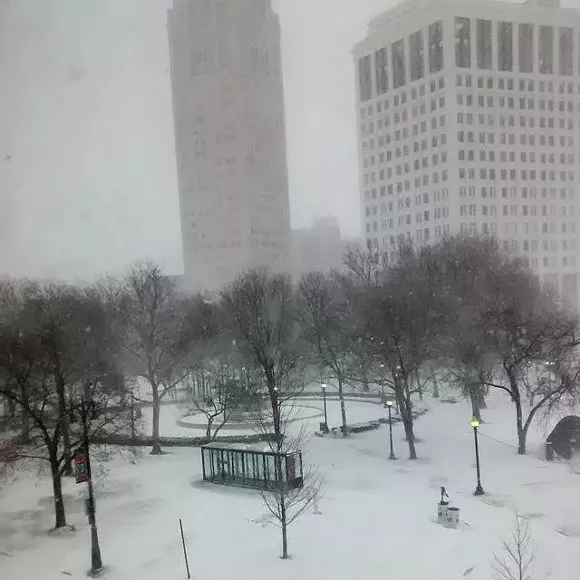 Keep close to your significant others this Valentine's Day: Subzero temperatures, wind chills as low as -30, and an additional inch of snow could drop across metro Detroit this weekend, according to the National Weather Service.
A windchill advisory is in effect across Wayne, Oakland, and Macomb counties this evening, with low temperatures dropping below 0 degrees, said Dan Thompson, meteorologist at the National Weather Center's outpost in White Lake Township. Wind gusts anywhere from 25-30 miles-per-hour are in the forecast.
On Friday, the high temperature will hover around 20, but an inch of snow is expected that evening and into Saturday morning across the tri-county region, Thompson said. Lows will drop to around 15.
It doesn't get much better from there.
"We'll get another shot of cold air for Saturday and Sunday," Thompson said.
The high on Saturday is expected to reach around 20, Thompson said, but "That's going to be with the temperatures falling throughout most of the day." By nighttime, the low is expected to hit a brutal -8, with wind chills bottoming out in the -20 to -30 range.
The frigid, bitter temps will carry over into Sunday, with highs expected to top out at a whopping 2 degrees.